Mysteries Decoded: Season 1
(2019 - 2020)
You might also like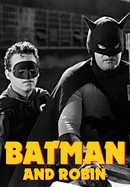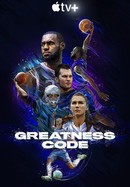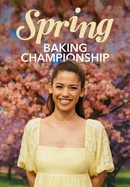 Spring Baking Championship
Rate And Review
Mysteries Decoded: Season 1 Photos
Audience Reviews for Mysteries Decoded: Season 1
Just watched the Salem episode and was FURIOUS with the portrayal of "witches" - Doesn't Jennifer do her homework? WICCAN is a religion - one that is recognized by the U.S. Military - who allow the pentagram on WICCAN fallen soldier's grave markers along with crosses and Star of David. This show made the members of the Wiccan faith look like a crazed cult - if anyone who was a stranger to Catholicism would attend ONE service, they would be APPAULED at the idea of "drinking the blood of and eating the body of" Christ with all those candles and incense and singing - but because their ritual is a "recognized" religion it's OK? What a lot of biased bunk on what is supposed to be an educational program? DO YOUR HOMEWORK!!!

I'm a true fan of REAL Paranormal Accounts ~&~ Research (Missing 411 w/ David Paulides is one of many that are Stellar productions) that operate on the understanding that Mankind, in all it's contemporary Techno-glory, still doesn't understand the vast majority of the Mysteries surrounding Life / Death, our World & the Universe we reside in. THIS "Show" however, is excruciating in how it's Host (Big 'Red' lady) basically believes in only that which she has personally experienced (which I gather doesn't amount to much) ~&~ in the way she constantly ignores expert testimony & evidence & instead seems to only rely to CURRENT Scientific Understanding / Data* for answers to the Episodic Mystery of the day. (*News flash 'Big Red': SCIENCE is an EVER-EVOLVING thing that is CONSTANTLY BEING UPDATED as NEW INFORMATION & EVIDENCE COMES TO LIGHT) [1 1/2 Stars)

Awful. I was expecting it to be more real, but it is clearly staged and fake. Very disappointed.

If I see one more conspiracy theory show like this I'll puke. If the producers of this show think they can get by going over the same crap that's been rehashed a thousand times already, they are mistaken. While the production value is good the content is stale and overworked. Isn't there anything new or different to present than the usual Roswell / Bermuda Triangle / Area 51 crap that's been done a million times already. Tonight they rehashed the Bermuda Triangle. Holy crap, this has been proven over and over to be a dead mystery. There are thousands of ships and planes that go through that area in a month. The number of them that dissappear in this area is not unusual at all. Yeah, there have been big ships in the past that have vanished without a trace there. Guess what? Massive ships have also been lost in the freakin' Great Lakes too. Large bodies of water are very difficult and expensive to scan for wreckage, especially in the 1920's. Anyway, this is old stuff that has become so boring that it defies description. If the producers want to pull ahead of all the other mystery shows, they should find some new stories and ideas to talk about. How about the Purple Spheres of Arizona? The encounter at Alagash Waterway would make an interesting story. The Incident at Dyatlov Pass in Russia would make a creepy mysterty to uncover. The Big Grey Man of Scottland would also make an new and interesting mystery to explore. But please, producers of Mysteries Decoded, try to stay away from Big Foot, Area 51 and who shot Kennedy. It's been done already, trust me.

So bad, it reminds me of Ghost Adventures, a wannabe Ghost Hunters type show. I love the paranormal and supernatural, but this show is laughable.
See Details