Neon Genesis Evangelion: Season 1
()
You might also like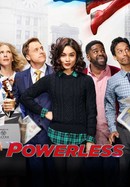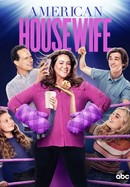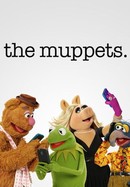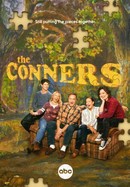 Rate And Review
Audience Reviews for Neon Genesis Evangelion: Season 1
Ok, so I married an Evangelion obsessive, so although it was hard going, I did have to watch this. And it is great. The thing that makes it hard for me to watch is also that it is really really good at deepening and exploding the genre of the fighting robot and suggesting everything human and psychologically harrowing that is left out of your average apocalyptic "Humans are plucky and must prevail" narrative. Which is... hard to watch. I love these characters, I love this telling of a well-worn narrative, and also-- it's neverending trauma which I find hard to watch.

The origin of the legendary saga. Neon Genesis Evangelion make us take a ride through the mind and heart of a man in a deep depression.

I don't think there are many shows like Evangelion. It starts off as a normal mecha anime, but then it evolves into a evocative character study on its effects on the characters. I think that this is an essential watch and there will never be another show like this.

Just need to watch with the original sound, never use Netflix dub. And it is important to watch End of Evangelion at the end.

Epic tv series for anyone who loves anime

Neon Genesis Evangelion was the first anime I ever (knowingly) watched. It has now been about 8-9 years since I watched it the first time and I recently rewatched it. I don't know if I just have a biased for Eva since it was my "first" Anime or if the show really is just perfect. I loved every aspect of it. Cool fights, amazing Charakters, Interesting Visuals, decent premiss, amazing Narrative and lots of "ok, what the f*ck is going on?!" moments. It still holds up for me, just watch it.

This series belongs to be mentioned alongside Blade Runner, iRobot and Mass Effect when anyone lists the single greatest Sci-Fi stories ever written. It's complex, intense, emotional and extremely deep in its existential undertones, and it takes quite a bit of daring turns in the way the story unfolds, uncompromising at times. It's not perfect -- it is a bit long-winded at times in ways that don't add to the surreal nature of the narrative, and there is also a bit more going on that is unexplained that a series like this should have (which should generally be complex and well-explained, or intentionally ambiguous as to a solid chunk of it, whereas this series tries to meet the viewer in the middle, to less than optimal effect), but these feel more like miscalculations than errors, and rather than bring the experience down, they actually just go to showcase how excellent the better elements are. The artistic symbolism, while sometimes maybe just used to artificially enhance the philosophical connotations of a bigger picture, do assist in the story's approach of playing out almost like a near-future sequel to The Bible, and this (which had never been done before) is in the middle of an already gripping story, making it go from Excellence to Masterful. Oh, and I can't forget Shiro Sagisu's phenomenal musical score, which starts off purposely as flat and cliché as possible, only to go fully intense and unique when the show's more intellectual and dreamlike undertones fully come to the forefront. If you don't mind some anime tropes and some long-winded segments, as well as a (purposely) slow start, then I cannot recommend this enough for fans of science fiction.

To be perfectly honest, "Neon Genesis Evangelion" was not at the top of my priority list of anime series that have been recommended to me. I primarily checked it out because I wanted to see the finale movie that on certain days is on the IMDb Top 250, and that's a list I want to complete. I can say that this show is unique and more in-depth than I had anticipated. The general premise might make it seem silly but it explores a lot of complex topics which I didn't see coming. The show isn't as relentlessly fast-paced as other anime series, but it is still an engaging and solid one to check out. Overall, I liked it and particularly enjoyed the episodes in the second half of the series.

this is probably my favorite tv show. I do have some problems with it. I wouldn't label any of the full-body nude scenes as fanservice but there is definitely some off-character fan service. It also feels slightly creepy since the characters in the show are 8th graders. also, there is some religious symbolism that either just their to be pretentious or I didn't get. but the pros massively outway the cons. my favorite two episodes are the last two which do a better job of characterizing Shinji than any other piece of media I've ever seen. Also, the evangelians themselves are very creepy and cool-looking. They have ghoulish and slick designs with gross movements. also, the angels have the same feel. ;). And even in the beginning when it just feels like a regular shonen it's still a good time. the characters are energetic and well designed. even though there are several problems with the series I just couldn't live with myself if I didn't give it a 5 star review.