Neon Genesis Evangelion
()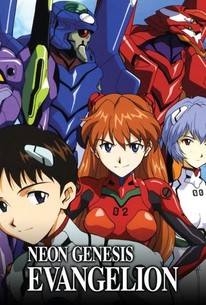 You might also like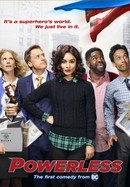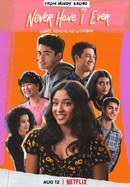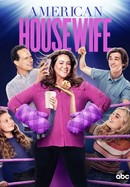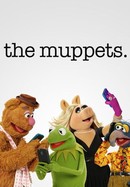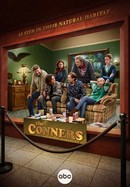 Rate And Review
Audience Reviews for Neon Genesis Evangelion: Season 1
Now I understand why people say this is the anime of animes. First don't watch this anime if you're not mature or 18+. There's also some epileptic and tripping parts that should be warned before watching. This is one of the darkest, most depressing and disturbing anime I've seen. After half episodes it becomes the real thing (hate,nudity,tools,betrayals for each character). The characters are likeable, the drawings are good and music is amazing, you can really see it's a 90's anime. But holy the Story is fkd up and disturbing. The last 2 episodes can be skipped if you don't want to see the perspective of Shinji. I agree that this is overrated but it's a great anime, that I don't recommend to children but adults.

One of the most influential anime ever. It really deserves the title.

Very late to this party but I finally just finished Evangelion, it's such a great series, really enjoyed it. It does get a bit confusing at the end, the last few episodes, so make sure you pay full attention.

En verdad este anime es uno de los grandes, la fotografía además de interesante es muy hermosa (eso si hay mucho planos pausados y la verdad se ve que no hubo tanto presupuesto en este anime), la historia es grandiosa ya que te pone a pensar desde el principio que son los Evas, los ángeles, porque escogieron a esos niños, etcétera. Los personajes tienen una profundidad grandiosa, además de que todo lo que plantean es respondido en la serie. Cuando llegues al final es cierto que es una obra que tendrás que analizar a profundidad y puede que no la entiendas en un instante, aun así es muy disfrutable y querrás ver más y más del anime.

Um dos melhores animes de todos os tempos!

Warning: Spoilers What else is there to say that hasn't been said about this show? It isn't just 26 episodes of animated drama...its an experience in its own right. There aren't many stories in the world that never leave your conscience ever, and this just happens to be one of those stories for me. It NEVER disappoints at any point in the show. I watched the whole thing in a span of 2 days (of course, I had to eat and sleep). I swear, while I was watching this thing, Carmen Electra could've called and asked me on a date that night and that night only and I'd still have to say that I was busy at the moment. The beginning of the show starts off as an entertaining Mech with a conventional light-hearted feel typical of many shonen titles. But as the show continues, you get more and more clues to the characters as well as the conspiracies revolving around their missions. It eventually gets to a point after 14 episodes or so where things become really intense. The commanders begin to reveal themselves for who they really are, and the main characters are on the brink of insanity. Shinji especially, goes into an extreme state of depression, which is so amazingly depicted that you'd feel you where feeling the same things he was feeling. Towards the end of the series, I began to get so drawn into one episode that I'd have to take a 15 minute break before watching the next episode because everything I was beginning to love about the NGE world was falling apart. No conventional Hollywood happy, everythings great, go home and eat dinner endings here. Nope. You have to end up questioning everything about your life and your existence in society. And it doesn't make your life seem terrible and meaningless like it leads you to believe most of the time. It gives me one tiny shred of truth that is bound to stay with me for a long time...that without pain there can be no joy. If a story can leave that much of an impact on you, then you know you didn't waste 13 hours of your life seeing it unfold. To sum it all up for you...this is an incredible story. If you like to have your emotions screwed with until going into a borderline nihilistic void, then Evangelion is for you. Many comments on this series may seem very sensationalist at times, but trust me, we aren't lying.

I honestly tried to love this anime, knowing what place it occupies in culture, but no matter how hard I tried, I unfortunately did not succeed. Yes, the series certainly has deep meanings, philosophy, symbols, images, themes, ideas and a good message, but, firstly, all this is not as complicated and incomprehensible as they try to present it (the idea that everyone is one, the beginning there is an end, the world is as we see it, and we ourselves are only projections in the minds of other people, and we need to love ourselves, literally and directly voiced at the end of the work, for me personally it did not become a big revelation), and secondly, more importantly, it takes too long to wade through a not-so-interesting story before the whole point. And to wade not with the mind, but simply by watching the series. As I already wrote, the whole conclusion is spoken out at the end, and everything that leads to it, alas, failed to interest me in itself. The first half of the series is a typical mecha anime, with teenage main characters in giant robots fighting against monsters. Each series, a new monster appears and is defeated. Only the terrain of the battle differs: here is a fight with a monster in the city, here in the field, here in the sea, and so on. At the same time, some kind of relationship between the characters is barely developing in the background, and that's it. Some kind of dynamics appears only after the 13th series, but not a single question that arises as you watch will have a clear answer. The series in its second half begins to pour riddles, finally causing at least some kind of involvement, but it does this only to eventually lead to its conclusion I have described above. The result is a sense of betrayal. Someone will say that the explanation of the world of Evangelion is not important, since the work is not about this, but about the message that it carries. In this case, 24 episodes out of 26 can not be watched, because all this meaning is voiced in the last two episodes. I have to admit, I only watched the series and the first feature, omitting the new movies. And, perhaps, everything is revealed just in the new films, but, firstly, I doubt it very much, and secondly, the first full-length film is called "The End of Evangelion", making it clear that this is the end of the story. Therefore, I don't see it as obligatory to familiarize myself with everything after The End, especially since even the original didn't impress me. I forced myself to watch this anime. The story in it is so chaotic and fragmentary that it is almost impossible to catch any plot. The narrative is extremely slow and viscous, and in some places it even descends to some kind of surrealism with slide shows and abstractions. I have just finished watching, but if I am asked to briefly retell the events of the series, I will not be able to go beyond the plot. And you can see that this visual complication is done intentionally, apparently to seem like something more than this series is. Another significant problem for me was that this anime was hopelessly outdated. Now it's almost impossible to watch. Cheapness is literally everywhere here: clumsy art, faded backgrounds, dull colors, but what I don't like the most is static frames on the screen most of the time. It just pissed me off when I was sometimes forced to sit for a whole minute and stare at one immovable minimalistic picture and listen to the voiceover. It shouldn't be like this - I'm not listening to an audiobook! In the end, the themes and ideas I got at the end weren't worth the pain of looking through everything that came before. Of course, I admit that I could not understand everything, and maybe even most of the meanings did not reach me, but it does not matter. I am not interested in what a work is trying to say to me that does not try to lure me somehow. Yes, at the end there is an excellent psychological analysis of the characters, but this emotional dissection itself was more interesting than the characters. The characters also did not win me over, and therefore it was not so entertaining to see what they had inside. I met in various reviews and comments the argument that "Evangelion can only understand in depression", since it was in it that the author was at the time of creation - the dumbest argument that I have come across about this or that work. And let's make a series that only HIV-infected people can understand, or a film that only wheelchair users can understand - this is absurd! Depression is a disease, so only the sick can understand Evangelion? Healthy not to watch? Well, then I'm glad I didn't like it, and I really hope I never understand it. In addition to the symbolism and philosophy of this anime, which for me is still not a sufficient reason to watch, I can single out a pleasant nostalgic atmosphere of the 90s and retro-futurism from the pluses. But after the first couple of episodes, this also ceases to please. In the end, I can conclude that Evangelion has good content, but very bad form. And this work shows how important both are, because the bad form (an outdated visual and an uneven viscous narrative) outweighed all deep meanings for me. I'm giving it a slightly above average rating purely out of respect for cult status and a few positives.

Recomend this anime . Might be the best one ever . However get ready to watch additional content after finishing it as the story continues in movies that come out years after the anime

Ok, so I married an Evangelion obsessive, so although it was hard going, I did have to watch this. And it is great. The thing that makes it hard for me to watch is also that it is really really good at deepening and exploding the genre of the fighting robot and suggesting everything human and psychologically harrowing that is left out of your average apocalyptic "Humans are plucky and must prevail" narrative. Which is... hard to watch. I love these characters, I love this telling of a well-worn narrative, and also-- it's neverending trauma which I find hard to watch.

The origin of the legendary saga. Neon Genesis Evangelion make us take a ride through the mind and heart of a man in a deep depression.
See Details