Once Upon a Time: Season 1
(2011 - 2012)
You might also like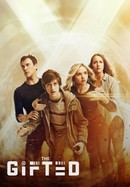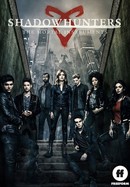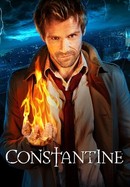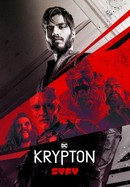 Rate And Review
Once Upon a Time: Season 1 Photos
News & Interviews for Once Upon a Time: Season 1
Audience Reviews for Once Upon a Time: Season 1
The best network drama of the Decade. Excellent writing, well-rounded characters and amazing actors. This show sings! (it actually does literally in its musical episode in Season 6). This first season is heavy on soap opera and its done really well, so don't let that deter you from it. The characters in storybrooke are very much in tune with their fairytale alter egos. It's embedded in their sub-consciousness so deeply that no curse is powerful enough to erase those aspects of their characters. For example, Mary Margaret unaware that she is Snow White says, 'I found you', to Charming in Episode 3 in Storybrooke. But it's something Snow White would totally say. So the optimistic eagerness of her character is deeply embedded that she says stuff like that in storybrooke and the curse isn't powerful enough to erase it. Apart from that, I think that I can see this show a 1000x and would not be bored of it. Its story is universal and its characters are rooted in reality that it's hard not to root for it. As of this writing, this is my 6th viewing of the show and I am still surprised by the power of its storylines and the depth of its characters. You must check it out!

Once Upon A Time can only be described as a masterpiece collection of interconnected re-tellings. Starting in season 1, the show executes a nearly flawless retelling by giving us both a fresh spin on the classic fairytales through flashbacks, while also supplying a contemporary twist by placing the fairytale characters in our modern world. The balance between the two not only keeps you engaged, but also makes you care about the characters more. Suddenly the Evil Queen is not just a villain, but a woman with a complicated past, feelings, and inner pain. In season 1 our protagonist, Emma, meets the son she gave up for adoption. After a few separate incidents, Henry not only convinces Emma to bring him home, but to stay in his hometown of Storybrooke for one week. Henry is sure the town he calls home is cursed, and by none other than his mother, the Mayor. Throughout the season we watch as Emma and Henry's adoptive mother, Regina, fight over him and whether or not Emma should even stay in town. All the while, Henry is trying desperately to convince Emma the curse is real because he believes she is the savior, the only one who can break the curse and save the town. Love, redemption, and hope are the foundation of this show, and if you're strong enough to stomach those themes over and over and over, OUAT is an unforgettable piece of art that will leave a mark on your heart.

Seriously this show was one of the best things this decade

Possibly the best example of how you can't make a great show by only having interesting characters being part of a pretty boring, underdeveloped story. Despite how horrific the casting was (the Evil Witch? Really?), the first season had its highs, but certainly had its lows. I understand why someone could like it, but, truth be told, it's a boring story and the first two episodes were enough for me to stop.

A horribly cheesy show that is cloying enough to make you feel Disney is suffocating you with it's desperate and unoriginal script writing. It borrows from 100's of other, good, scripts because this show has nothing to say that other good writers haven't said before.

In spite of the very bad CGI and cheap costumes, the stories are still good enough to entertain with this family oriented series

amo esta serie. es la mejor. es icreible. te la super recomiendo

Nonsense Poor scripted TV series ever . Waste of time and damm fiction . Sucks

I just want to say that I think Once upon a time is amazing! The best series I've ever watched and will continue to watch... I love that all of the characters play an excellent role and build their own characteristics into their role. My favourite character is Lana Parrilla/ Regina Mills/ The evil queen, she has been my favourite since I have ever started to watch it and will continue to be my favourite. I love all the characters/ people and it would be a dream come true to meet all of them (especially Lana Parrilla). All of them have a place in my heart that can never be taken out! So I just want to say congratulations to everyone on the series you have done a fantastic job, keep up the good work! Well done! Loads of love from Elle xx ( biggest ever fan🥰) 16/04/2020

Very poor writing, everything in the present time is completely off. No local police just a sheriff which is a county enforcement. Mayor has no control over county sheriff. Fairytale or not completely dumb writing. So many things wrong with this millennial tailored world of fairy tales!