One Day at a Time: Season 4
(2020)
You might also like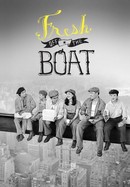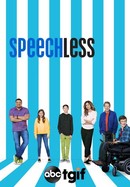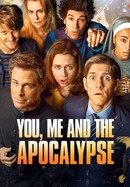 You, Me and the Apocalypse
Rate And Review
One Day at a Time: Season 4 Videos
One Day at a Time: Season 4 Photos
News & Interviews for One Day at a Time: Season 4
Audience Reviews for One Day at a Time: Season 4
It was just a boring show.

I want to move into the building and be a secondn wacky neighbor to be adopted by this family.

I'm 5 episodes into Season 4, the first away from Netflix, and I'm so happy to see the show is just as funny, moving, well-acted, and well-written as ever. I'm thrilled that CBS has added it to their lineup and that a 5th season is in the works. The spirit of the original still runs deep in this version. I especially love the true, loving, and respectful friendship between Penelope and Schneider— something that did not exist in the same way in the original.

I love ODAAT so much! I want this family to adopt me. More to the point, I love how the show's creators have so perfectly captured the essence of classic 1970s Norman Lear, BUT in a show very much for today. Top notch. Smart, really funny, great performances and characters.

I used to love every aspect of this show, especially feeling represented within the Latino culture, as well as the show's sense of humor. However, a huge flaw within the show is its one-sided political views. I felt as though all liberal values were accepted/praised and anything aside from these liberal values was wrong/unacceptable. As someone with a neutral political stance, I highly recommend keeping politics out of your show, it's too bold for you to assume that everyone in the audience agrees with these values. Not to mention that you are communicating to young conservatives, moderates, and independents that they are morally wrong for pursuing their values. Likewise, if a person doesn't agree with the views of the president or a certain political party consider encouraging people to learn to respect different political values instead of scolding the opposite side for having different views. There are no right or wrong political views here

So many poc find it a struggle to find this type of representation. And when that's delivered with legitimately funny dialogue, fun/interesting plotline, and loveable, endearing characters, then I have absolutely no complaints. I'm just disappointed in Netflix for dropping this amazing show.

You have butchered a classic show. How dare you .

Very diverse and while still talking about day to day important issues still managed to leave a smile on your face!

I REALLY want to like this show. I love, love, love Rita. I love Norman too. But it is just not funny.

Hilarious, heart warming and educational.