Ordeal by Innocence: Miniseries
(2018)
You might also like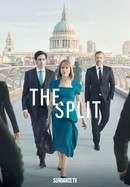 Rate And Review
Episodes
Air date: Apr 1, 2018
Months after wealthy heiress Rachel Argyll is murdered, her widower prepares to marry again and the identity of the murderer is thrown in doubt.
View Details
Air date: Apr 8, 2018
Calgary is determined to prove that Jack died an innocent man, but his alibi puts him in danger.
View Details
Air date: Apr 15, 2018
The devastating events that led up to Rachel's murder are revealed, and the true identity of her killer is exposed.
View Details
Ordeal by Innocence: Miniseries Photos
News & Interviews for Ordeal by Innocence: Miniseries
Audience Reviews for Ordeal by Innocence: Miniseries
Second best only to and then there was none and that's saying something

Very unsatisfying, and this from a huge period drama fan. Despite numerous flashbacks to one dysfunctional family interaction after another, never answers the central question of what's motivating the parents. Not a likable character in the bunch. The cast is great, and includes many favorites of mine, but the screenwriter left the original Christy novel in the trash, and offered only a pale imitation of it instead.

I've never read any novels by Christie or seen any movies/shows based on her work but after seeing Ordeal of Innocence I was truly impressed. Top notch who done it, great twists and misdirection of who the murderer is. It also has great acting to boot. This has definitely made me more open to Agatha Christie stuff in the future...

This three-part series is the best-adapted Agatha Christie mystery in recent memory. A well-casted character study of a family full of secrets, the series will have you fooled until the shocking reveal...

This series is wonderfully done. I'm sure that the three-part allowed the series to develop on its own pace.

Get a vocabulary! Nobidy cusses like this unless they are gangsters or rappers. Def no white peeps over a certain age. These kids sound like they are trying to impress other 17 year olds. Ehk... get an imagination and come up with some other words besides F*CK would ya please?!

Brilliant twisted plot with very good production.

Bill Nighy stars in this.. So what else do I have to say? Okay, so outside of the fact, that he is one of my favorite actors. "Ordeal by Innocence", is worthy of being made as a miniseries, rather than as a film. Giving the plot and characters more time to develop. The acting as would be expected, is very good and professional. Also, it was nice to be introduced to an Agatha Christie mystery that I had never seen before.

A crime story based on Agatha Christie with a somewhat modern twist. Loved it!

Phelps captures the layers of character backstory that are a hallmark of Agatha Christie and peels them away with intriguing twists and turns. Highly recommend and hope that here are more to come. Oblique references to the Chrysalids provide a suggestive backdrop to the family's tribulations.