Where to watch
Subscription
You might also like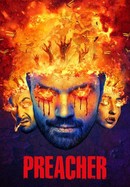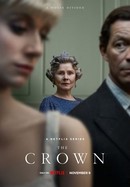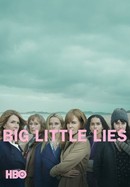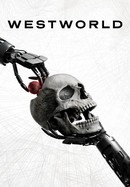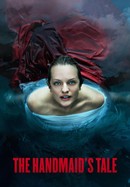 Rate And Review
Audience Reviews for Ozark: Season 3
Definitely the best season. Gets REALLY addictive. All the more to p*ss you off when you get to the end, which SUCKS. The series ending is so deeply unsatisfying and, frankly, cruel to the viewer- not at all edgy or brilliant, as I'm sure the creators think they were being. This is a really great season and an entertaining show overall, but the ending makes me retroactively despise the whole thing. Proceed with caution.

Great show. Breaking bad good no but rock solid.

This is one of the most tense and suspenseful tv series ever, I had 25 heart palpitations while watching the last 2 episodes.

just a perfect continuation

Serial nadal trzyma poziom.

Just can't go wrong with this crime drama. Sometimes I can guess correctly what's going to happen but often I'm surprised and sucked in by the next twist of this story.

Four amazing years of television, breathtaking and addictive. I am so glad Jason Bateman was able to produce this unconventional magnum opus. This series stands apart from other family crime dramas, mainly because it is not about a crime family. The short documentary about the show talks about the struggle between the Byrdes and the Langmores. From that perspective the arc of the show is disappointing and does not bode well for the socio-economic underdogs. It is arguable if their failure is due to their own worst instincts, or unfair social forces. The Byrdes show a remarkable tenacity and willingness to survive at all costs, and their evolution from terrified victims to cool and calculated manipulators is a sight to behold. Every single character in this show is absolutely memorable and authentic, everyone is flawed and has a cloudy moral compass. IMHO the show did come to a logical conclusion, Ozark is astounding.

En esta temporada es donde hasta el momento se a visto el peso climático de las acciones de los protagonistas. Y el como de alguna manera cada uno forjo su propio camino. Aunque yo en esta temporada aún no e empatizado con los protagonistas, se me han echo muy interesantes sus conflictos internos, mostrando la verdadera cara de ellos, y como cada uno asume la responsabilidad de sus actos. Los episodios en esta temporada me han parecido fantásticos, con escenas tanto de drama como hasta un un toque de cine Noir; ya que la paleta de colores juega mucho con cada situación y te ayuda a percibir mejor las reacciones de los personajes; los personajes que entraron para esta temporada, se han vuelto de mis favoritos o de los más odiados; cada uno jugando bien su papel principal mientras se van profundizado las personalidades de los mismos. Ozark en su tercera temporada brilla y se vuelve una serie distinta con su toque personal. Una serie que en Netflix no se a valorado tanto.

Julia Garner is brilliant in this series, but so are Jason and Laura. Everything from characters to storyline to believability - just unbeatable. Nothing else on Netflix compares after you've gotten yourself involved with Ruth and the Byrdes. A side note - music choices are great as well.
See Details