Where to watch
Buy
Buy
Buy
You might also like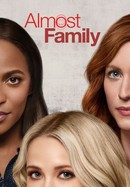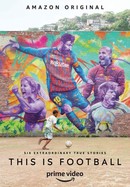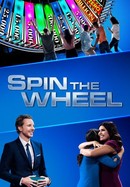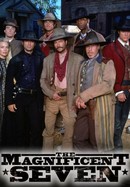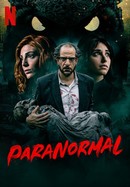 Rate And Review
Party of Five: Season 1 Photos
Audience Reviews for Party of Five: Season 1
Pretty bland and lackluster reboot of a far superior classic. Sometimes you don't need to re-invent the wheel.

An actual improvement on the original series, which was already pretty good to begin with, this show alone is a good enough reason to download the Freeform app.

Love this show. Timely, emotional and realistic. The characters are fantastic, makes you want to know what happens next for them.

I wanted to love this show. I'm Mexican American and I liked the original. However, this show was a disgraceful mess. Most of the actors playing Mexican Americans are NOT Mexican American, the show assumes we all have illegal parents in danger of deportation, and it was all cringe-worthy melodrama in the worst way. I was offended, and I'm glad it was cancelled.

The original was much better. The acting here is only OK, and the writing is substandard. Political themes have been injected into the series, presumably out of a desire to make it seem relevant or important, but that is not enough to make it interesting or to make anyone care about the bland characters.

I love this show it was so realistic. Absolutely right on on today's issues and it provides diversity to those who aren't exposed to those under privilege

This show was extremely moving, emotional, and just all around amazing. I'm so disappointed it got canceled without a season 2.

after 25 years Freeform has rebooted the beloved 90's drama series  the original starred Neve Campbell, Matthew Fox, Lacey Chabert, Jennifer Love-Hewitt, and Scott Wolf all of them are siblings living in San Francisco, California the thing is they don't have their parents anymore so they had to rely on each other to make it in the world they have to go through not just physical changes but also emotional ones going from young to grown-up now Freeform has brought the program back but the big change here is that it directly focuses on a Latino family the parents have 5 children and they run a Mexican restaurant but it doesn't last long as INS comes in and deports their parents back across the border parentless the kids now have to figure out how to look out for each other and support themselves the siblings are Valentina, Beto, Rafael, Lucia, and Emilio one is an aspiring musician, one has a smart-mouthed attitude always speaking her mind, one is just an infant, one is a young man wanting some freedom and liberation while another just misses both parents feeling she can't confide in anyone the way a child is supposed to  the version of this show ties into the more current social and political landscape of the immigration status in America it sheds light on Latinos being sent back not having the proper papers and documentation, having social services intervene every now and then, having the government come in falsely imprisoning citizens, and figuring out how to protect those whom have had it worse coming from from outside the US me as a Latino-American I have to say I attached to these people very quickly mainly because I also came from outside the U.S. as well as my sister; we both came from Latin-American countries and were adopted into a predominately white family and with both of my folks deceased all 3 of my sisters including myself have to rely on one another every day, not to mention living the post-Trump era of the nation this 'Party of Five' reaches out not only to the Hispanic community but also all extended families facing troubles from financial to emotional a lot transpires for these kids in the span of only a few episodes yet they continue to evolve into better examples of themselves, I mean who knows how long they can stand to be away from their parents before things spiral out of control?everything from raising an infant to fitting into social circles to first loves to being a whole family unit it's a shame though how short-lived this reboot was since the original program lasted 5 seasons, nobody can say it didn't try to do something different heck it attempted to reach out to a broader demographic and not just be rich, white class Caucasian-based like a lot of other shows are primarily  oh well, it may have had a short run but the drama is compelling and the young child actors are very good since they have to deal with such heavy material I give them props for that

This is my very first review. That's how deeply this show has touched me. It's so raw, honest, and authentic. It's been a very long time since a show has connected so deeply with my soul. Kudos to the creator and writers for handling a topic so controversial with so much grace. Looking forward to Season 2.

Absolutely love Party of Five. Great story line and the acting is superb!
See Details