Peaky Blinders: Season 6
(2022)
Where to watch
Subscription
You might also like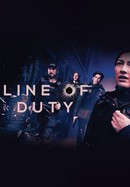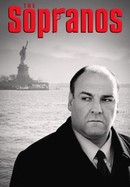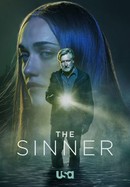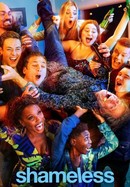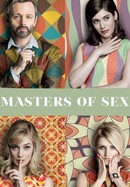 Rate And Review
Peaky Blinders: Season 6 Photos
Audience Reviews for Peaky Blinders: Season 6
One of the weaker seasons for an amazing show, but we will have to see where the movie takes us. To me, this season abandoned the crime origination premise that was so intriguing for more of a political thriller and it bogs down the show. Great character work from all of the Shelby's especially Murphy as always. A thrilling finale really saves this season after a character death that really becomes inconsequential.

esta temporada aborda muy bien el final de esta serie dando lugar a una futura pelicula, con un gran climax

The grittiness of the show this season really propels it to new heights. Internal struggles, the ambition of becoming better than oneself, losing everything, these themes play heavy and bounce well off of Tommy and Co. The finale movie was set up perfectly, and it is a strong performance for our penultimate act in the series.

Clearly the weakest season, still good television - however, many plot lines and characters like Ada and Arthur are left unfulfilled. Lots of wasted potential.

Didn't like the finale much, I would've liked to see Mosley get what he deserved.

This series has lost its spark, relying too heavily on violence.

Some people might saythey liked the fact, that it was paced very slow. I disagree the pacing was completely off and random. The episode about Ruby had zero meaning to the plot and the whole show was just an intro for the last episode. However the main plot made sense and it's a good ending for an overall really good show. A story of cold hearted killer finding love, only to find enough love to not kill a doctor...

Peaky Blinders 6 Finn Cole's mustache looks like a failed escape attempt by an eyebrow. I fast forwarded the slow motion group walking. I edited out the cogerette lighting scenes and the close up of hands. Then took out all scenes of Tommy moping. All that was left we 11 minutes of the silliest plotting and plodding performances this decade. The shows self importance is smothering. Molasses. Nothing is spared from over explaining. Remember when this show was enjoyable? It's no longer got dialogue just a series of pronouncements.

Season 6 there is no story. Just melancholy and crazyness. They should have ended in the season 5. So disappointed, it was one of my favourites shows.

The slow, deliberate pace of the season was absolutely enthralling. The mood was sombre and depressing, and at times truly gut-wrenching. Of course, after the sad departure of Helen McCrory, the series had to deviate from its intended route. And it did so in a very fitting manner. Another blinder of a season to add to the Peaky's repertoire, cannot wait for the movie to come.