Power Book II: Ghost
(2020 - 2021)
Where to watch
Buy
Free
Buy
You might also like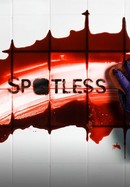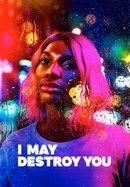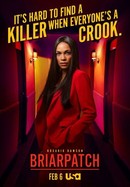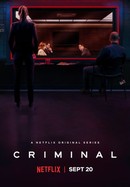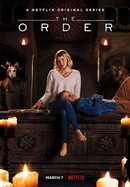 Rate And Review
Power Book II: Ghost: Season 1 Videos
Power Book II: Ghost: Season 1 Photos
News & Interviews for Power Book II: Ghost
Audience Reviews for Power Book II: Ghost: Season 1
I was so surprised when I saw the ratings. Almost a little offended for the creators. I felt bad for the director, writer, producers, actors, etc., because this show was amazing! Tariq's acting was gripping, realistic, and sincere! He honestly deserves an award! Some people think his acting didn't portray enough emotion, but I disagree with that statement! He killed his father, and now he's a bonafide thug and lost all empathy/emotion the second he murdered his father to stay out of jail. The only kind of people who do that is sociopaths, which explains the void/black hole in his heart and soul. That's why his acting makes sense. It's realistic, logical, and genuine.

Amazing follow up enjoyable story and characters only problem is slightly repetitive.

Really don't like tariq as an actor . Surely they could've got someone better . The way he talks Is so fake . This series was never going to work without tommy and ghost . It has most of the same actors so it's just watchable

Such bad acting. Show is written like a R rated Dynasty. I give it until Season 2 then I am done watching this. Too much screen texts and long boring discussions than action. Tariq does not give me the tough guy vibe or that smart.

Love this show!! Every character is extremely unique with their varied agendas.

A spin-off with the worst character from the original series. You do the math.

Just a few days after the end of the series Power, this is one of several new stories that continue the universe of the original show. Those shows will be Power Book III: Raising Kanan, which concerns the life of Kanan (50 Cent); Power Book IV: Force, which is rumored to be about Tommy (Joseph Sikora) and Power Book V: Influence, a political tale of Tate's (Larenz Tate) rise to power. Ghost is about Tariq St. Patrick (Michael Rainey Jr.), the son of James "Ghost" St. Patrick and Tasha Green-St. Patrick (Naturi Naughton). He wants to escape the heavy shadow of his father, but finds himself going down the same path into selling drugs. He also has to deal with the Tejada family, led by Monet Stewart Tejada (Mary J. Blige). With appearances by Method Man and Redman, as well as Cooper Saxe (Shane Johnson) continuing to pursue the St. Patrick family, this Starz series won the Outstanding Drama Series in the 2021 NAACP Image Awards, which also saw Blige win Outstanding Supporting Actress in a Drama Series. While I've never watched the original series, I really enjoyed this show. It presents a world that I'd have no chance to ever be part of and immerses you in the lives of its characters. The DVD set of season one has just been released and is a great way to catch up on the world of Power and get set for the new shows, with Power Book III: Raising Kanan starting on July 18 and Power Book IV: Force airing next January.

I care about you! Don't watch this garbage.... You're waiting and waiting for something to happen. Weird new characters and random waste of time senses. Their is no shock and aww about the spin off. Flat and lame AF. "Spoiler alert"- Tommy comes back in the last episode and accomplishes nothing. The writers probably realized they created the ugliest sequel in history and through us a bone by bringing Tommy in real quick, assholes. The show is just wack AF in all. Side note Could the illuminati be any more obvious!? Power is on their dick😂

In my opinion i think ghost should come back to, tarik is to weak for someone who killed his father who was great doing what he was doing. Now tarik can't even pull his on weight. If you kill the king you gotta become the king not the servant

I like the reappearances of actors such as Tommy. The writing is elaborate and fulfilling with a great climax. I've followed Power and Power book I've enjoyed every episode and season. Highly binge worthy.
See Details