Where to watch
Buy
Buy
Buy
You might also like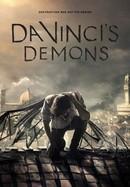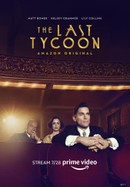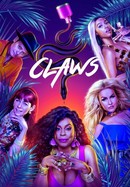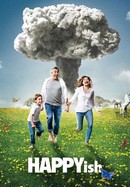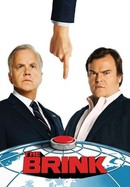 Rate And Review
News & Interviews for Powers
Audience Reviews for Powers: Season 2
This was one of the first shows about Superhero's that I loved. Season 1 was super but season 2 went downhill. I know this is a old series but they did a very good job!!!

The Show is in no Way comparable to the Great Comics.

Almost as good as series one, but still loved it. The characters have really come together, and improve with every episode.

We live in a time when there is a myriad of venues for television series production and distribution. We have come a long way from the three major networks with only seven channels to choose from, even in a major market such as New York City. Now, besides the broadcast channels, they are basic cable, premium cable streaming video networks or producing original content of incredible value. All these choices it might seem that room while show should never be subject to premature cancellation. Unfortunately, this is still not the case. One of the recent examples I've come across a series that was 'brilliant but canceled,' 'Powers.' It's a television series based on a very popular series of graphic novels same name created by writer Brian Michael Bendis and artist Michael Avon Oeming. Currently has become part of the still expanding Marvel universe. The premise is amazingly simple yet effective. It takes place in the universe with super powered individuals, collectively known as 'Powers,' a relatively commonplace. They become the rock stars of the world with avid followers that generate billions of dollars in various forms of merchandising. There's a competition for popular Powers among a select group of public relations firms that lie, cheat and steal all the hot properties as is done with A-list actors and top sports figures in our world. The problem with the series is the network producing, the PlayStation Network. As a streaming video service that is exempt from oversight by the FCC and is, therefore, able to explore mature themes and use harsh language usually only found on premium cable programs. I consider myself fairly well informed as to what new shows are coming up regardless of what precise network media. I was unaware of the series until the first season was sent to me by a marketing company as a preview copy. Instantly caught my attention and I frantically looked for some right to be able to watch the second season but had to wait until I can find it on Vudu while rating this season preview copy. Despite the fact that the series had a lot more to give the audience and a plethora of material continuing to evolve in the graphic novel series, the network executive decided to cancel the series. The existence of Powers in the borough has created many problems, particularly for the police department. In the same way that ordinary people can exist on the spectrum altruistically good to the incarnation of villainy, is often difficult enough to capture regular criminals but the investigation and arrest of criminal superhuman abilities the job to become nearly impossible. The essence of this was the creation of the Powers Division would have the experience and technology to release attempt to keep up with menacing Powers. The incarceration of the worst and most powerful offenders was in aa specially designed prison. The government has instituted the Powers Registration Act, requiring with enhanced abilities to register with the authority. This incentive has created a database of known powers including which powers are active and to what extent they are effective. One of the detectives in this unit is Christian Walker (Sharlto Copley), a former major power himself acted under the ban-du voyage of 'Diamond.' Now he has lost his ability to fly, his invulnerability in the super strength but his extensive knowledge of Powers and their community. His partner, Deena Pilgrim (Susan Heyward) is a rising star in the department whose father is a retired detective with a revered reputation. At the opening of the second season, the story resumes soon after the conclusion of the previous season finale. One of the most powerful beloved Powers in history, Sandusky (Michelle Forbes) was still active on the iconic persona of RetroGirl. Despite the fact that invulnerability was one of her powers at the end of season one someone discovers a means to negate our abilities and murder her. Walker quite conflicted over the ensuing investigation had been romantically involved with Janice for many years. Despite the efforts of his commanding officer, Captain Emile Cross (Adam Godley) to keep his behavior in check captain realizes that Walker's best chance of finding the murderer is to do it his way no matter what it takes. Because of the high profile nature of RetroGirl's murder the Federal government steps in by dispatching FBI Special Agent Angela Lange (Tricia Helfer), who is a werecat Power Lynx, once a superhero who became a criminal later to become rehabilitated joining the FBI. Due to her fluid moral designation and ambiguous nature motives are suspicious especial by Walker. At all times Lange is accompanied by her partner/henchman, Special Agent Schlag (Timothy Douglas Perez), a diminutive power with green, stony skin and brute strength. He never speaks or acts on his own intuitive. When superficial evidence points to a minor power wannabe, she is overly quick to declare the case closed. Lange was involved with the creation and training of an immensely powerful Power, Derek Warne (Stefan Rollins), known as Heavy. He can control gravity rapidly increasing it to crush anything with a slight touch. The series is visually spectacular with one of the best examples of creative imagery found in this character's signature look. Heavy does stylishly sports an all-black zoot suit with a modified fedora possess an exaggeratedly large, circular brim. One of the most appealing aspects of this series was its ability to juxtapose fashion and architecture from a variety of time periods. You might see the forties-inspired outfit followed by futuristic punk attire. I realize that my enthusiasm for this series represents a minority opinion, but I stand firmly behind it. Many of its detractors focus on the performance of the cast as underplay and plodding. I would posit that these comments are from the young, target audience of the comic book who lack the experience leading to not appreciating the full depth of the overall story. At its core, this is a variation of film noir best described as graphic novel noir. All of the classic defining attributes are present in ample measure. This show is set in aa gritty world populated by morally ambiguous individual on both sides of the law. The protagonist, Walker, is a tragic figure who is reeling from the overwhelming loss. His powers stolen by an arch villain, his friend, and partner in the unit died, and now he has lost the true love of his life. This has altered his stance as a superhero to a police detective all too able to break the rules to achieve what he sees as justice. There is also the reappearance of a Leve-10 Power, Patrick (Michael Madsen), better known as 'SuperShock,' who is so powerful that a single punch can cause an earthquake. He is immortal, over 300 years old but retired for decades. This character represents the old school mentality that has survived many changes in society providing a unique perspective. He has taken on a newcomer as a protégée, Calista Secor (Olesya Rulin), a onetime Powers hopeful whose abilities have recently activated. She now has the potential to be rated among the highest levels. She has taken on the costume and name of her heroine, RetroGirl. These circumstances provide a means to establish and expand upon one of the most intriguing story line, the corruption of innocence. Calista morphed from wannabe to Power then all too quickly a media sensation, bringing her to the attention of Conrad Moody (Wil Wheaton), the CEO of Colossal Fun, a firm that handles public relations and the extremely lucrative sale of action figures and all manner of branded items and sponsorships. I was introduced to the comic books by a close friend and found this series a suitable migration to the small screen. When you consider the incredible material already published for this franchise, it is regrettable that the cancellation of the series will prevent them from being brought to the small screen. Since Marvel now owns the rights to the comic, perhaps there is hope, n hope, no matter how slight, that Netflix will rescue it as they have done for several deserving series.

The casting is one of the things that bring me back time and time again. There are characters that I hate, love and want to know better. Already I've shown all my friends and I got my mother hooked too. I'm really upset that Powers has been put on the shelf, and honestly I blame the ad department. If only they would promote it more, hell maybe even partner with Netflix and hulu to have the episodes air on their platforms. If you want this show to be a success you have to spread it around like the plague, so far only playstation users have had a chance of watching this series. Bottom line, don't shelf something with this much potential. And for the love of Diamond don't keep this to yourself, tell everyone. Just my two cents.

Awesome show especially for what they do with their small budget. Can't wait until next season!!

Series 2 thoroughly misses what was great about series 1 and just adding more and more powers in the hope that will fill the hole left by the 2 most interesting characters (wolfe and royale) who are absent

Only just started to watch episode 1 and th CGI work is awful looks like early practice runs for the fx team from Supergirl The new intro is awful and painful to my ears let alone sight and the scariest thing so far is Michael Madsen in a leotard sorry jumpsuit. A cross between Heroes, a touch of Robocop and other superhero rip offs. Trying too hard to be original but misses the mark yet again. shame!!

A step in the right direction for the series.

I love this show I can't wait till it comes back on TV, it's so realistic. I am from the streets myself and I remember those days, although I am no longer in that life, I still remember it well.
See Details