Where to watch
Buy
Subscription
Buy
Buy
You might also like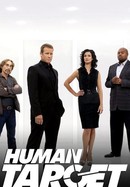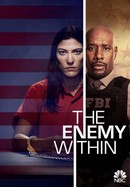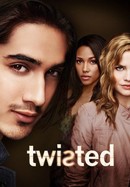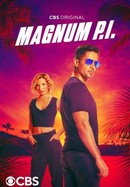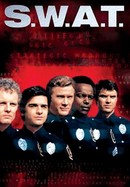 Rate And Review
Project Blue Book: Season 1 Photos
Audience Reviews for Project Blue Book: Season 1
I absolutely loved every minute of this show! The way they brought attention to this very real department of the government that use to exist. The way they took these real life historical encounters with unknown objects and phenomenon and brought them to life again. I believe if they had the time and money to do so, they could have made entire seasons out of a few select episodes, like "Operation Paperclip", "Foo Fighters", and "The Washington Merry-Go-Round". Aswell as Season 2's "The Roswell Incident", "Area-51", and "Curse Of The Skinwalker". I'd say nearly every episode of Season 2 had the potential to be a season of it's own, since there are so many other interesting details they could include for each of those cases. This show just has so much potential. Especially in these times, where so many people are interested in what's going on with this topic. Where so many people have awakened to realize that the government might be being dishonest with us about some things. And SO many people are seeing things of their own that they can't explain. It's a perfect time for this show. I also thought the cast did a great job, they played their parts well. It's also very clear that the writer/s did a great amount of research to show all these cases and maintain a fair amount of accuracy. Even without all that and without knowing anything about the topic, I strongly believe that this show is full of great stories and great acting, with twists and turns, and a great plot! It's intriguing, it pulls you in and it captivates you! Well worth the watch! 5stars!

Excellent show - hope to see it get picked up by another network soon. Storylines align loosely in many cases to actual events - it has always been difficult for any series that supports this subject matter to pull off the success this show has attempting to revisit various actual case files while blending in other storylines of the times - highly recommend this show if you have any interest in the subject matter and just enjoy the show without criticizing the loose dramatization of the cases. Sad to see it end - 35k viewers have signed the petition to keep it going to date!

No se que tan real sea su historia, no lo parece mucho, pero alcanza a entretener, los personajes no son los mejores pero no están mal, el arco de la esposa con la espía rusa se vio demasiado de relleno aburrido.

I hope this show goes on forever it's nice to see project blue book as a show instead of just mentions in documentaries.

Decent show. Probably a blatant copycat of Fringe (those men with the hat) which is still fine. One serious issue is that there's zero humour. Even the most serious films get better with a bit of humour but this one right here, seriously lacks that crucial component.

Really enjoyed it, hope there is a season 3

More aliens. Ugh. The "history" channel should rebrand as the tabloid channel.

love it.... love sci-fi series dealing with aliens in past history :)

It took me a few episodes to get hooked, then it only went better and better. Just an amazing UFO show, the "Breakfast with Captain Quinn" episode is phenomenal ! Season 1 is great, season 2 is amazing.

Melhor série do momento ... Não pode acabar.
See Details