Reign: Season 3
(2015 - 2016)
You might also like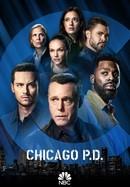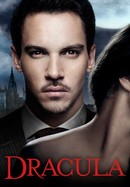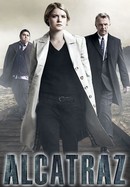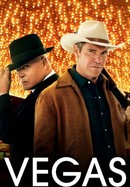 Rate And Review
News & Interviews for Reign: Season 3
Audience Reviews for Reign: Season 3
A surprisingly sympathetic (and rightfully so) take on Elizabeth brings new life to the series.

A real transition season, but Reign keeps being deliciously Reign. We all knew we couldn't have Francis forever, right? Three seasons is actually insanely long considering they were married in real life for less time and it makes all that time they spent on Conde even more ridiculous. But ridiculous is kind of the theme. Francis is saved from the mysterious illness through Pagan magic, but is brought down by assassins meant for Mary. The show's smartest arc was turning Catherine from mustache-twirling, poison-dispensing antagonist into mustache-twirling, poison-dispensing ally; Adelaide Kane and Megan Follows played Mary and Catherine so well that putting them together almost automatically gave the story stakes. The whole point of the show is truly the difficulties of being a woman with power - power that is so precarious. Every move is a possible path to ruin.

Did no one else notice that the actors don't even try to pretend that the decaying body right in front of them would STINK?!?! 🤦🏻‍♀️ I love historical fiction and have pressed on through all the "teen" angst and lust, the enormous historical inaccuracies in the name of - granted - entertaining fun and aesthetically appealing artistic liberties, and even given plenty suspension of disbelief to the awkward background/non-speaking acting and "the darkness" plots, but episode 8 in season 3, "Our Undoing," really GOOFED and demanded a review when apparently no one on set, especially the director, insisted the obvious be portrayed. "Hey, this body would probably stink." 🤔 Maybe people were more immune or tolerant of foul odors like decay, but at least Megan Follows covered her nose at possible moments in episode 11 of season 3, "Succession," when bodies were discovered under the castle. Craig Parker did do as well and plays his role perfectly. Torrance Coombs does well managing the plot lines given him. There could be much more "educational" information tied into scenes such as how the clothing is worn, manners and dances befitting social classes, and the names and types of weapons and devices used in that period. It is sad that poor Elizabeth has such tiny accommodations compared to French court! Rachel Skarsten does well. I wonder if they'll address her bout with smallpox. Megan Follows, however, is my favorite actor and character in this series; the lady can act! #meganfollows P.S. Brides wearing white wasn't in fashion until the Victorian Age.

Amazing show! Gorgeous wardrobe and scenery! Each season has it's new plots and new problems.

I loved this season and I cannot wait to finish season four!

I found Reign on Netflix and I love the series. The cast is full of talent, wonderful acting, and a great script. I was hooked from the first episode and have watched all three seasons in less than a month. I am eagerly awaiting the fourth season. I am disappointed to learn that this will be the final season. I hope Netflix or some other broadcast will pick up Reign and continue the series. The acting is excellent. Good luck to all the cast. Happy new year!

I loved the first two seasons, despite the historical inaccuracy and occasional cheese typical of CW shows. I enjoy some chick-flick-ness. But what they did in casting Queen Elizabeth I was INSANE. It was just way too much. She acts like a bipolar middle school drug addict who just got a crown put on her head with no idea how to act at all instead of the greatest female monarch who ever lived; if she had REALLY been like that, she never would have held on to the throne. Her hair is always falling down, she's covered in heavy makeup, dressed like a street prostitute, she's constantly acting like a modern stripper trying to seduce everyone instead of the Virgin Queen, and she breaks into hysterical tears or fits of rage or other over-the-top histrionics in every scene. I mean EVERY. SINGLE. SCENE. It's so awful I don't even know if I can keep watching it. The simple fact is that if a queen had acted like that, she would have been deposed, no matter what her "rights". Very frustrating casting and writing. And makeup, hair, and costumes...

Can't wait to carry on with the journey of these two queens. Love this series so much! So glad to see women being portrayed as strong capable people, just what we are!!!! And yes, we can manage friendships and have sex lives...

I love this series!! Please let there be a season 4!

This series has magnificent wardrobe design for every character and is colorful and brilliant in adding fiction to add excitement to an otherwise short and boring part of history. Now that Mary has left France and returned home the real excitement begins and I look forward to season 4 in all its glory.