Rookie Historian Goo Hae-Ryung: Season 1
(2019)
You might also like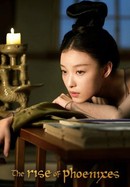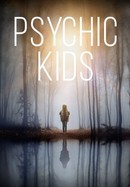 Designated Survivor: 60 Days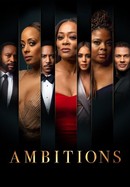 Rate And Review
Rookie Historian Goo Hae-Ryung: Season 1 Photos
There are no critic reviews yet for Rookie Historian Goo Hae-Ryung: Season 1. Keep checking Rotten Tomatoes for updates!
Audience Reviews for Rookie Historian Goo Hae-Ryung: Season 1
This is just a binge watching worth experience. It has all that you would want it to have from slapstick comedy to serious Shakespearean personal dramas and determinations.

Loved it. Our first K-TV series and couldn't have picked a better one. Even with subtitles, my wife didn't fall asleep once, so that's quite a recommendation!

Beautifully acted and directed, this comedy/drama has everything: a central romance between two captivating and complex characters, political intrigue, a mystery that is revealed over time, beautiful settings, and fantastic supporting actors. I can't praise it enough! In fact, I watched the entire series twice and will almost certainly watch it again. It's my new "Pride and Prejudice." Cha Eun Woo is one of the most beautiful men I've ever seen and his beauty is matched by his rich, heartfelt portrayal of Prince Yi Rim. Shin Se Kyung was perfect in the role of the brilliant, forthright, caring, and trailblazing historian, Goo Hae Ryung. Their relationship made me laugh, cry, and hope. The series explored the timeless themes of power, gender, integrity, and love. This is a must-see!

The musical score was great too!

Please hurry and release Season 2!!

Such a great combination of romance, comedy, and fresh social commentary that one wouldn't expect in a saeguk. Instead of the usual pointless scheming for the throne, there are real issues like censorship, healthcare, religious persecution and even equal pay explored. The romance is super slow-burn, but Shin Sekyung and Cha Eunwoo have lovely chemistry and their supporting cast keeps the story from dragging.

I am really loving this drama. It has serious and funny moments throughout the episodes.

Even though this is a slow moving romantic period show that has the usual non sequitur (s) and a plot with inconsistencies, illogical story line with no historical basis - once accepting that, it is fun to watch. Although the plot unravels slowly, it is not boring. The sets are beautiful and the cast is talented and many characters are also beautiful to watch. Very relaxing and amusing so far for me. Truth is I have only watched 6 episodes so far.

Simultaneously dramatic, funny, romantic and cheesy, and with loads of energy. The actors are obviously enjoying themselves. Also remarkably easy viewing for western audiences, given geographical and cultural distance.