Where to watch
Buy
Subscription
Buy
Buy
You might also like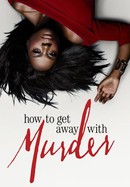 How to Get Away With Murder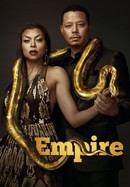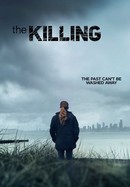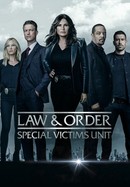 Law & Order: Special Victims Unit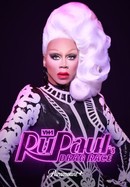 Rate And Review
Scream Queens: Season 1 Photos
Audience Reviews for Scream Queens: Season 1
I just love this show. Chanel Oberlin is such an iconic queen, it was full of plot twists and I enjoyed the mystery of who is the killer. I will rewatch it. I think it's perfect for people who enjoyed the bride of Chucky :D

While some of the performances and overall nature are a bit too rambunctious and silly screaming of flair aimed at Teenagers, Scream Queens is still a fun horror comedy that passes the time. I could only recommend this to people who are committed to horror comedies; more mainstream audiences will probably find this too shlocky and over-the-top to be enjoyable.

Great fun. Cast is superb!

greatest show ever I love it with my heart and soul

A sarcastic show that is not to be taken seriously. Its a parody that makes fun of society while being gore

i love scream queens if theres a show from 2015 im not willing to go its this ive had back to back binge watching scream queens im just sad because its not here anymore but i need this show this brought me confidence and made me love fur coats like literally even know im still quoting chanel oberlin lines

Best show ever. I can't understand how this got cancelled but crappy things like the CW cheap shows still go on.

A broad comedy that's surprisingly enjoyable in its total and unapologetic commitment to over-the-top ridiculousness.

Scream queens é uma série onde ou você ama ou odeia, até porque as caricaturas que a série demonstra durante todos os episódios podem ou alegrar e deixar mais descontráido, ou odiar e achar que atrapalha as tentativas de susto que podem impressionar ou desapontar quem estava ansioso por uma série de suspense com um toque de humor. Temos que levar em consideração também que a série foi criada por Ryan Murphy, que também é responsavel por American Horror story. Não tem como não notar como essas duas produções são parecidas, até por que o ator recicla atores como Emma Roberts, que no caso é a principal, Billie Lourd e outros que também são conhecidos pela produção de terror. Mas tá bom Max, já entendendomos que a série tem pontos considerátivos, mas.. É bom ou não? Então, eu citei esses fatores porque querendo ou não eles são muito importantes para dizer se a série é boa ou não, lembrando que tudo que eu estou dizendo aqui é apenas a minha opinião da série inteira, e é lógico que você pode ter uma diferente. Scream Queens com certeza tem referencias não só os classicos do terror slasher mas também quer parodiar eles, coisa que consegue com facilidade e segurança. Mesmo Scream Queens sendo uma série de terror, também não podemos esquecer do arco hu- morístico que a série representa no mesmo. Coisa que foi muito lincada com os trailers. O húmor da série é bem elevado, não entra no humor pastélão como muitos outros filmes e séries slashers fazem, mas também não entra no humor inteligente, que também vários outros slasher fazem. O seu humor está bem equilibrado, e não interfere nos momentos onde a série realmente quer intrigar e nos assustar. E entrando no assunto suspense eu acho que foi um pouco esquecido em algunsas cenas importantes da trama que realmente precisavam dessa pontualidade. Focaram mais na subversão que acontece nessas cenas e na intêligencia de certos personagens que foram muito superestimados pelo próprio roteiro e pela própria direção também. Os angulos de câmera que colocam bem na frente do queixo de um personagens reflete como se tudo estivesse em seu controle e ele fosse o maioral da história, coisa que os realizadores realmente querem passar, mas vendo a série dá pra ver que esses personagens não são aquilo tudo e acaba tendo uma confusão entre direção, fotografia e roteiro em certos pontos da história. Mas nada tão grande que estrague a história ou a cena em si, só pontos que poderiam ter sido mais bem revisados pelo diretor e não deixase tudo confuso na cabeça do espectador. E também não reclamando ta fotografia inteira da série, até porque ela é ótima, e sabe representar muito bem o que o público sente vendo a cena. Agora falandos sobre os personagens, realmente tem ótimos e muito bem escritos como a personagem de Emma Roberts, que tem várias camadas e desenvolvimento durante a série, Skyler Samuels que interpreta Grace Gardner com um arco quase inteiro de investigação dos acontecimentos passados da cidade, que eu já falo mais pra frente, onde, mesmo sendo uma personagem um tanto quanto irritante, a gente tem um certo apego quando sabemos de sua história de origem. Mas agora... Os personagens secundários.. Tem tanto personagem dessa série que eu não sei o nome da maioria delas, só os das chanels mesmo que são chanel numero um, 2, 3 e etc haha! E com tanto personagem, também tem muito personagem in- significante e que não nos deixa de jeito nenhum ter algum apego emocional, e isso não é só culpa da série, mas também culpa do gênero onde mais se encontra, o slasher. Na maioria dos filmes tem muitos personagens que so servem para morrer, sem deixar nenhum pingo de apego, fazendo até o espectador querer que esses personagens morram, e isso, também acontece nesse projeto aqui, infelizmente. Mas, levando pelo lado bom, com o tanto de personagem, também temos muitos personagens memoráveis e que nos fazem rir, chorar e até ficar com raiva deles.. E juntando com atuações incriveis, principalmente da Emma Roberts, que está simplesmente perfeita para esse papel. Com certeza as maiores refêrencias dos clássicos do projeto são Pãnico, de 96, e massacre da serra elétrica de 74. Só a descrição da série demonstra as refêrencias, dois assassinos começam a matar pessoas de uma cidade usando uma máscara sombria e os moradores tem que descobrir quem são esses monstros para sobreviver. Parece até que eu contei a sinopse de Pãnico, né? Então. Já Massacre da Serra elétrica tem um episódio inteiro pra o filme inteiro, coisa que é bem legal pra fãs do gênero.
See Details