Shades of Blue: Season 2
(2017)
You might also like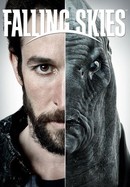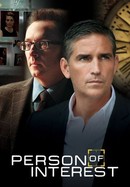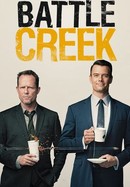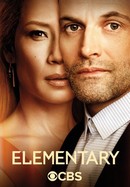 Rate And Review
Shades of Blue: Season 2 Photos
News & Interviews for Shades of Blue: Season 2
There are no critic reviews yet for Shades of Blue: Season 2. Keep checking Rotten Tomatoes for updates!
Audience Reviews for Shades of Blue: Season 2
Thoroughly entertaining, great cast.

Fair warning: I am a Lopez fan, and I'd like to start by giving a big old raspberry to all those who said it was out of her range, and it would be pulled by episode 3 of season 1. So there! ?? See you in SEASON THREE, all you doubters! Just a couple of thoughts: you know the movie Airplane, there's that jokester guy who shows up over and over, eg. he pulled a plug in the control tower, and all the airport lights go out? Verco is that guy. He had such a limited arc, I hope it pays off next season, because otherwise, he was just padding. ***Spoilers below!!!*** The best part of this show for me, is the "morally good" people who get dragged into the dark side - Lohman and Nava, but especially the little kid (Karen's son) who brings the dealer's message to Wozniak. When he said "sorry" before he did what he did... oh my god, it broke my heart. Kid deserves an Emmy! Ray Liotta has always been a favorite of mine, but he is so damn scary in this show, that I have to check under my bed to see if he's there. Totally unrelated: they sure cooled down Woz' bisexual thing. It really took away from his dimension. I hope it wasn't a sponsor issue. BTW, it's a good thing my house isn't heated with gas, I'd have to turn it off at night, lest it become a crematorium. (you know, if Woz is under the bed). We need more Drea. Period. Shamefully wasted. Anna Gunn was A-MAZ-ING! Too bad she won't be making any guest appearances next season. Anyone who says JLo can't act needs to watch the scenes in the bathroom with Bianchi and Nava, and the follow up scenes at the hospital when Nava asks Harlee how her instincts took over, and he said she turned into a... and her face changes, and with all the New York Attitude she can muster, she says "What. Do you want to read my diary? Play truth or dare?", and then contrast that with her "come clean" scenes with Nava at his apartment. Emmy worthy performances: Liotta, Lopez and the kid. Warren Cole too, although his little S&M fantasy with our girl was a bit predictable. But look what we get to see Lopez wearing (sorry, I plead idiot sexist right there! ??). Can't wait to see season 3... It's being filmed right now, but we have to wait a looong time to see it. More's the pity! Well, at least I have World of Dance to fix my Jones. Premiers May 30 on NBC, 10 PM/9 Central... check your local listings (ha, ha... I've always wanted to say that! ??).

This show is just getting better by the minute ????????

Very exciting. Moral to the story - crime doesn't pay, even if you're a cop.