She-Ra and the Princesses of Power: Season 2
(2019)
Where to watch
Buy
Subscription
Buy
You might also like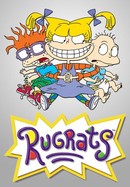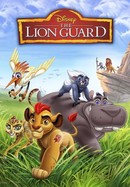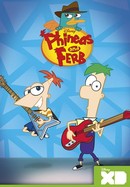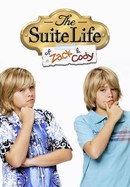 The Suite Life of Zack & Cody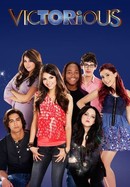 Rate And Review
She-Ra and the Princesses of Power: Season 2 Photos
News & Interviews for She-Ra and the Princesses of Power: Season 2
Audience Reviews for She-Ra and the Princesses of Power: Season 2
This season is too short to really get you involved, but the ending is a good cliffhanger. But overall, this season is not as good as Season 1.

A much better improvement over the first season, playing to its strengths and charm.

An absolute amazing continuation of an already well done first season

por favor para isso está destruindo a imagem do original

Awful graphics horrible story line just bad.

Mostly comedic first half but the stakes go up IMMENSELY.

It has very lovable characters and includes much comedy to not make it to dramatic despite the dark themes such as abuse, war crimes, colonialism & sacrifices.

This is what happens when your entire mission statement is "representation." That is, the shallow, pitiful notion that you can't relate to a character unless they resemble you in race, gender, body shape, etc. That is, when you judge people people on the basis of their physical attributes, rather than the content of their character. To that end, She-Ra sets about satisfying "representation" with characters that have none, just merely cliches and stereotypes. Aside from killing of sparkle-fatty-girl's mom, there are no lasting consequences. Nothing anyone does matters, because the plotline moves along and around without them. Catra is the worst of the bunch, being insufferably petulant, and constantly casting herself as the victim - which appears to go along neatly with the intended audience of this show: everyone who has a grudge, a grievance, and can only be inspired by a proxy of themselves pretending to be an eternal victim, who imagines themselves to be "oppressed" (you know, in the first world) or has "trauma" (any emotional discomfort whatsoever). And it's particularly relevant considering Catra has literally no redeeming features, no actual skills - aside from the ability fo fill up the room with her pouting - and constantly fails miserably, yet still somehow "fails upwards." Which appears to be the sentiment of the intended audience once again: that the world "owes" them, and merit is irrelevant; one should still be expected to be promoted and progress in life anyway. There are so many ways this show could have been something other than post-millennial identity masturbatory fulfillment, but they seem to have decided not to aim any higher.

And the series starts the downhill slide, it wont recover from. It had room to get better after season 1, but never found its footing again and just started sliding into bleh mehness.

The funniest season of all.
See Details