She-Ra and the Princesses of Power: Season 3
(2019)
Where to watch
Buy
Subscription
Buy
You might also like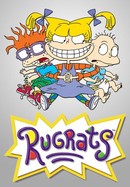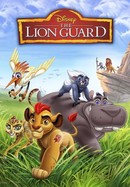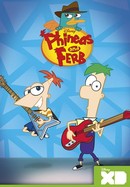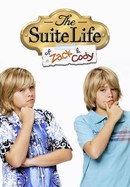 The Suite Life of Zack & Cody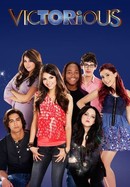 Rate And Review
She-Ra and the Princesses of Power: Season 3 Photos
News & Interviews for She-Ra and the Princesses of Power: Season 3
Audience Reviews for She-Ra and the Princesses of Power: Season 3
This is when She-Ra peaked. The suspense is great and the ending is sad, this is the end of Act 2 of She-Ra. Unfortunately, it's all down hill from here.

the best season it's quality

So far every season has just been getting stronger.

Definitely a show that tugs at your heart strings and is perfect for the whole family.

_/﹋\_ (҂`_´) - vocês não podem continuar <;︻╦╤─ ҉ - - - - - - - - - - - - -

Just bad graphics suck the story is horrible

The emotions from this season are unparalleled.

It has very lovable characters and includes much comedy to not make it to dramatic despite the dark themes such as abuse, war crimes, colonialism & sacrifices.

Honestly, pretty terrible. This is the last season I could stomach watching. The characters are paper-thin, being nothing more than ice-girl, flower-girl, nasty-girl, zapping-fatty girl, etc, the show is desperate to signal its virtues, there's no consequences for anything, especially Catra, who is the worst character of all, has a giant chip on her shoulder for literally no reason, is just a horrible person and despite continuously failing at everything - including being evil - somehow manages to constantly "fail upwards." Adora is actually the most interesting of the characters, and considering she's a literal Mary Sue, that says something about everyone else. It's clear this series wasn't written by anyone with any knowledge of the original series or franchise, other than purely academic (character bios on a page), and certainly not by a fan. Don't waste your time starting the series. You'll be constantly annoyed and frustrated.

In Season 3, everything changes. As Catra'a feeling of abandonment twist her ambitions and turn her interests further away from Adora, she advances in the Horde despite losing the captive Shadow Weaver - who immediately goes to Bright Moon. Growing more and more desperate, Catra seizes upon Entrapta's work on the Portal, despite warnings that any attempt to open a Portal will be unstable and dangerous. But as she said in the very first episode, there's nothing too low for Catra, and she begins a descent into near madness because of her obsession to win at last. This results in her banishment to the Crimson Waste, where Scorpia encourages her to remain. But capturing Adora changes Catra'a direction, and when Adora escapes, her subsequent betrayal of Entrapta, plants seeds for the beginnings of Scorpia realizing that Catra is not a good friend despite her crush. Meanwhile, at Bright Moon, She-Ra heals Shadow Weaver and gains insight into her powers. Friendships deepen, alliances are forged, and all of the characters have moments to shine. In the final episodes, Catra's folly creates an existential threat which nearly destroys Etheria, and changes the Best Friend Squad's lives forever.
See Details