She-Ra and the Princesses of Power: Season 4
(2019)
Where to watch
Subscription
You might also like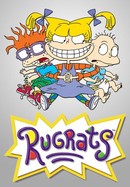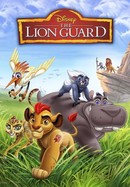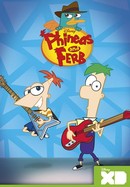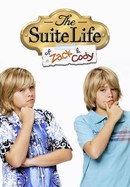 The Suite Life of Zack & Cody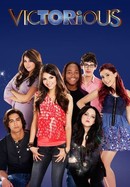 Rate And Review
She-Ra and the Princesses of Power: Season 4 Photos
News & Interviews for She-Ra and the Princesses of Power: Season 4
Audience Reviews for She-Ra and the Princesses of Power: Season 4
It's not as good as Season 3, but it doesn't suck like Season 5. If you have absolutely nothing to do, I'd give it a watch.

absolutely the most dark and tragic one

Best season with a lot of payoff and answers.

All of the twists and turns are very well done, the character development and plot line are phenomenal and unmatched. By far one of the best anime I've ever watched

Depois disso quero me matar :(

Catra why are you worse than Hitler? Glimmer why are you trying to be evil to? Damn this is gonna have a sad ending...

The most mature season in the entire show

It has very lovable characters and includes much comedy to not make it to dramatic despite the dark themes such as abuse, war crimes, colonialism & sacrifices.

Take My Little Pony: Friendship is Magic. Now, make them all humanoid-ish. Then make it so that literally none of them want to be there. Now, reduce their intelligence. And then make them both emotionally stunted while *also* think and reason entirely with those emotions. You've now got the new She-Ra series, a cartoon for the "lived experience" generation that has been taught that emotions are the most important thing of all, that any hurt to those emotions is "violence" and "trauma". The only emotionally resilient characters are the queen and the crazy witch-lady. Everybody else is fragile and easily triggered - and that's literally their superpower. Every single character is stupid - I don't (just) mean that they're stupid creations, I mean that they are unintelligent, gullible, foolish, make stupid decisions for no reason whatsoever. Particularly egregious is Catra, who is cast as an antagonist that you're somehow supposed to also root for. Except she's a constant failure, has no battle skills, no tactics, just petty Mean Girl bitchiness - also for literally no reason. And there are never any consequences to her. She fails and she fails, and she messes up and she fails again and she still blames everybody else and still carries an air of entitlement. Which also seems to be targeted at this show's demographic that thinks work ethic and merit are unfair and the world owes them. No wonder Catra has such a fan-base. Don't waste your time on this daft show. As I said earlier, none of the characters actually seem to want to be there. You won't either.

Not actually she ra. Its globalist propoganda targeted at kids. Shield them. Just show them the old shows.
See Details