She-Ra and the Princesses of Power: Season 5
(2020)
You might also like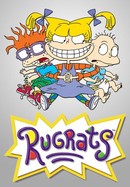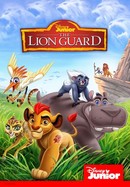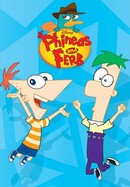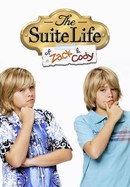 The Suite Life of Zack & Cody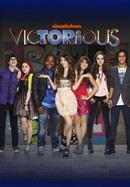 Rate And Review
She-Ra and the Princesses of Power: Season 5 Photos
News & Interviews for She-Ra and the Princesses of Power: Season 5
Audience Reviews for She-Ra and the Princesses of Power: Season 5
The first half is great but the second half didn't evoke much emotion from me. All in all a good conclusion. Loved most of the show.

Poor quality artwork. Choppy animation. Horrendous writing. I don't understand why it gets so much praise. If this show had the exact same quality of artwork, exact same quality of animation, and exact same quality of writing, BUT all of the characters were STRAIGHT, would ANYONE like this show? I highly doubt it. And THAT should piss off the LGBTQ+ community more than old school fans not liking this pile of crap! Look at all of the old 1980's cartoon reboots that straight fans have been given. He-Man 2002: Awesome artwork, animation, and writing Ninja Turtles 2003: Awesome artwork, animation, and writing Thundercats 2011: Awesome artwork, animation, and writing And the LGBTQ+ community gets THIS crap? If I were a part of that community I would be PISSED OFF. AND THEY SHOULD BE PISSED OFF TOO!

I binged watched this entire show and I'm ultimately not sorry. This was my favorite season by far and the character development was amazing. Such a refreshing anime and a very well executed one. I loved all of the representation that was carried all throughout the entire show and especially the message of it all.

Assisti com minha filha. Eu e ela ficamos maravilhados como os produtores tiveram muito cuidado com a história.

The final season of SPOP was even more disappointing than the infamous final season of Game of Thrones. What SPOP did to Catra, destroying her character and nerfing her into Adora's little pet, was even worse than what GoT did to Daenerys.

Cada temporada fica pior não consigo ver mas desisto

Ok this somehow managed to pull off a happy ending despite 2 of the 4 main characters losing their shit in the season prior, I have only 1 complaint! Now I want more!!! 😢

I liked this series conclusion, hit me in the feels.

Good to see a media with so much personality and care behind it. I wish to see so much more of a show like this, hopefully with its success and dedication of its target audience

THIS is how you do reboots. New, fresh and complex. Times are changing for the better and I couldn't be more happy.