Smallville: Season 1
(2001 - 2002)
You might also like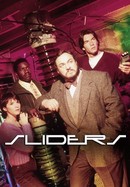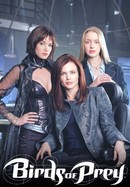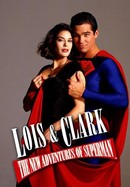 Lois & Clark: The New Adventures of Superman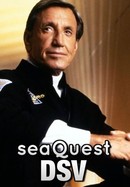 Rate And Review
Smallville: Season 1 Photos
News & Interviews for Smallville: Season 1
Audience Reviews for Smallville: Season 1
Fresca, innovadora, original, cautivadora, excelentes argumentos en cada capitulo, buenos actores, el punto débil, creo que es el estar forzando historias para el desempeño del adolescente Superman, fuera de esto, la disfrute mucho

Despite several Superman movies, Smallville provided a new spin: a creative, descriptive story about the young Kal-El during his highschool years in a small Kansas town. What made it a great show? A strong core of supporting cast: his girl of desire, Lana, the girl that desired him, Chloe, and his best friend Pete. The first season provided a good story for each episode, allowing the viewer to enjoy individual episodes, without missing the entire flow. The other key in development was providing a great interaction with his family, friends and especially his strong bond with the young Lex Luther. The many subplots remained cohesive and never swayed too far.

if you want an exact translation look elsewhere. However the series has a great cast and some even better story arcs. A truly epic journey that is not to be missed.

The series is off to a great start with likable charecters and decent fight scenes. I only wish it had more story instead of just several monsters of the week and hints of plot.

Though the series is clearly suffering a little from first season jitters, the freshman season gets better with time and shows clark kent grow up like we have never seen on screen. The MVP Award goes to Michael rosenbaums Lex Luther who is a complex character and full of surprises though we all know his fate. All in all the show has great action, compelling story, and ever improving acting.

this is a great show a classic i got the boxset i watched it after it finished great season great show made me a superman fan which i was not before

Exciting and fun without words for the start of perhaps the best series of superheroes.

I started watching this show way after it ended. I thought it was going to be a childish superhero show and it had a lot of depth. Watching Clark grow each season and slowly turn into Superman was enjoyable and very well done in this show. This has become one of my favorite series.

very good show and amazing story line with great actors

Upon being first introduced to the WB's first season of Smallville, I laughed it off as a "girly" show, more "Smallville's Creek" than action/adventure show. Boy, was I ever wrong... For all you guys out there, how many of you (when you were a little kid) ran around your living room dressed up in a Superman cape? I would guess that a few hands were raised. The dream of superpowers, flying, and saving the world from evil tend to appeal to little kids. As we grow older and wiser (!) we tend to want to look deeper into things, explore different possibilities. We can no longer take Superman at face value, we must dive in and try to find out his origins and why he is what he is. Smallville caters directly to that need, answering (over the course of 5+ seasons) the questions about the Superman mythology. The intriguing aspect of the show is that we already know what is going to happen. The fun part is seeing HOW it happens. What comic-book readers know already... -Clark Kent becomes SuperBoy/Man, falls for Lois Lane, breaks off a relationship with childhood sweetheart Lana Lang, and becomes a reporter for the Daily Planet in Metropolis. -Lex Luther becomes the ultimate criminal mastermind, devoting his life to destroying Superman. -Other various things, such as Clark's real name being Kal-El, his father (Jor-El) and mother sending him to earth because their home planet of Krypton was crumbling, and that Clark can only be killed by Kryptonite, fragments of rock from his home planet. With this knowledge as I watched the pilot episode of Smallville, I expected (because of its WB, teen-themed roots) to see a sappy show filled with teen angst. However, while viewing the pilot episode, I had a wakeup call. What I saw was an everyday Kansas farmboy (with an affinity for plaid shirts) who just happened to be able to lift farm equipment with one arm... Smallville Season One introduces main players Clark Kent, Ma and Pa Kent, and Lana Lang, as well as young business mogul Lex Luthor. Other characters are introduced and fleshed-out, including Lionel Luthor (Lex's father), Chloe Sullivan, and Pete Ross. The show's premise is that each week a different person is affected by the meteor rocks that rained from the sky when Clark was sent to earth. The rocks prey on a person's deepest fears or desires, giving that person super-human abilities. Only high-schooler Clark Kent is able to combat them. The show has a great plot and great special effects, but it is the character developement that makes the show an all-time great. Over the course of Season One, Chloe and Pete go from third wheels to integral parts of the story. Clark begins developing new powers and dealing with the responsibilities that come with them. The give-and-take between Lex and Lionel Luthor is reason enough to watch! In conclusion, Smallville is a show that can be watched by anyone. I (20 years old) was introduced to it by my 10th grade sister, and now my Dad even watches the show. For those of you who like to classify the show, it is a combination of The X-Files (paranormal stuff and government intrigue), The Wonder Years (the relationship difficulties of high schoolers) and The Waltons (watching the Kents try to preserve their family values). As you watch Season One, you will realize that the episodes just keeping getting better and better. The Season One Finale...let's just say you WILL be shelling out the bucks to buy Season Two.