Snowfall: Season 1
(2017)
You might also like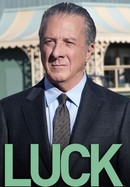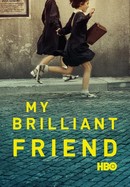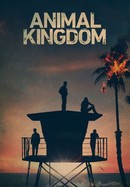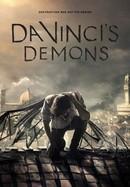 Rate And Review
Snowfall: Season 1 Photos
News & Interviews for Snowfall: Season 1
Audience Reviews for Snowfall: Season 1
A very solid debut year for Snowfall, that doesn't necessarily differentiate itself from other period-set crime dramas, but delivers a steady stream of consistent quality. Looking at the genesis of the crack epidemic in the impoverished neighborhoods of Los Angelas, Snowfall's strongest card is its authenticity towards the era, and also in how it layers its story to show all factors involved with the drug's upsurge. It's ensemble casts and branching storylines definitely invite comparisons to The Wire, and while it might not be as seamless as David Simon's masterpiece, it juggles its plot threads well, and perhaps most commendably the series addresses the government's involvement with drug trafficking and doesn't pull its punches! Smart casting choices, brutal violence, and strong writing make Snowfall a series well worth the investment, especially for crime-fiction fans, and it certainly has even greater potential for future years.

John Singleton's best since Boyz n The Hood, might be better. Great acting (Teddy and the CIA just take it to a whole nother level), insane story based on alleged real events about the CIA's covert funding of rebel groups to fight leftists in South America, through the sale of cocaine to burgeoning gangs in Compton. Which some believe started the crack epidemic and escalated the gang wars in LA... amazing production, A+++!!

The casting is lacking. The acting is mediocre almost comical at times... in a sad way. The characters are flat, single-faceted. And the storyline is cliche. Couldn't tolerate watching past season 1.

You have to pay attention. Moves a little slow but don't miss anything! Each episode in this season is imperative. It's the setup.

The details & accuracy of this show set back in time every detail on point it was truly phenomenal

I think that snowfall is pretty good but it is very obvious where it draws its influences from. It sometimes feels like a shit 'the wire' with elements of many other crime shows such as 'Breaking Bad' etc. In certain episodes events are straight up just left out and it relies on exposition to explain the scenario (the plane crash for example). However, the finale kinda saves it as it very deftly and neatly ties together all of the characters and it has made me more excited to watch the next season than I initially was

The great acting and unique storytelling style sets "Snowfall" apart from a lot of other shows.

Great series, explains the "Iran-Contra" angle and how our Government was involved...

Great tv show I get excited every time

Love this show!!!! Always on the edge of my seat.