Sons of Liberty: Season 1
(2015)
You might also like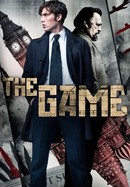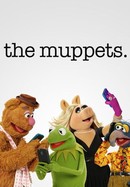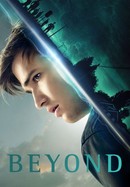 Rate And Review
Episodes
Air date: Jan 25, 2015
Sam Adams angers the British after his actions lead to the destruction of the royal governor's mansion; Sam and John Hancock establish a black-market smuggling operation; the conflict escalates following a boy's murder.
View Details
Air date: Jan 26, 2015
Gen. Thomas Gage is sent to Boston after the Colonists destroy 600,000 pounds of tea; Sam and Hancock begin training their own army; Paul Revere sets out on his legendary ride; the British clash with the Colonial militia.
View Details
Air date: Jan 27, 2015
The two forces clash at the Battles of Lexington and Concord; Sam, Hancock and Ben Franklin try to convince Colonial representatives to support the cause of independence; Gen. Gage attacks the Colonists at Bunker Hill.
View Details
News & Interviews for Sons of Liberty: Season 1
Audience Reviews for Sons of Liberty: Season 1
The sets and clothing was very realistic but historically it had it truths stretched but not so much as what "Turned Washington Spies" did. Sorry Barnes but Sam was about 15 years older and pudgier than you. The tryst with Warren & Mrs Gage is rumor but more than likely as she is assumed the one who bore the news of the raid. Did Gage shoot Warren: I doubt it as it would be in his journals or others but a nice Hollywood touch. Sorry Revere you got caught but only remembered because of Longfellow's poem and a 16 year old girl (Sybil Ludington) from NY rode 40 miles to alert the NY Militia the British burning of Danbury CT It should have shown more inter Colony hatred as the fight between Glover's Marblehead Mariners & Morgan's Riflemen from the backwoods of PA & VA & Washington picking 2 men up by the throat & chastising them.. or New England's hatred of the Dutch from NY & refusal of General Schuyler, flaw: Dutch heritage.

Sons of Liberty Sons of Liberty (2013) 1 minute ago The Sons of Liberty. A phenomenal mini-series that captures the spirit of our early beginnings as Americans during the fiery beginnings of our American Revolutionary War. From the smokey atmosphere of the famous Green Dragon Tavern, The tragedy of rhe Boston Massacre and the Loss of our first Patriot, Crispus Attucks at the Boston Massacre, to the amazing depiction of " The Shot Heard Round The World" Sons of Liberty is a must see for all patriotic Americans. Yes, there are obvious inaccuracies like Sam Adams age, however what I beleive was captured and portrayed in superb fashion was that "Spirit of 76" and the fires of Liberty that gave birth to this great Nation. Sons of Liberty will inspire and motivate those that watch to delve deeper into the founding of the United States, and the sacrifices made so we could all share in Life, Liberty and the Pursuit of Happiness

Earthier version of the struggle for American independence.

Although the acting and costuming is good, the history behind this series is so flawed it makes me want to puke. With the cast and the special effects, this COULD have been superb but the liberties they took with the history of the period make 'The Patriot' look good by comparison.

I never liked history in school, but that could be because it was never on the parts of history or particular cultures I was interested in. (Egyptians, Vikings & the Norse Greek & Norse Mythology etc) When the Tudors came out I was mad we didn't have the Showtime channel. All I have to say is if there is any truth to the show of actual events, then why couldn't we have had this while I was in school (not that they covered that) Now the History Channel has Vikings going into it's 3rd season February 19th and it's a great show. So what would History do with our founding fathers? Well I watched it in support for one of my favorite actors... Kevin Ryan who played Maguire on the BBC America show (of 2 seasons) Copper. Sons of Liberty is a 6 hour mini-series starring Ben Barnes (yeah Prince Caspian of the Narnia Movie) as Samuel Adams and every time I hear the name I wanted to drink my beer (but my Octoberfest beer is reserved for the new season of Vikings! I should have drank it during one 2 hour episodes. Kevin Ryan played a Red Coat John Pitcairn @Michael Raymond James who played Neil on Once upon a Time and the red head's husband Rene on True Blood & was in 2 episodes of The Walking Dead as Dave (when Hershel & Rick are in that bar) Marton Csokas as Britain's General (is it just me or does this guy always play a D*Bag?) and Benjamin Franklin... played by 'Big Jim' Dean Norris from Under the Dome. So there's plenty of great actors What about the show itself? I do remember learning about the Constitution & Preamble etc in I think grade school I don't remember if I cared but if not; I would say to definitely have shown this mini series if you are working on the founding fathers. Your students will likely not be bored. The action is great, and even when there is none- they still won't doze off! I like the grief they gave the General and the underground market they ran. (remember people NEVER make anything solid as a means for identifying someone for a secret group, however , if you were to do something make it invisible ink! just keep a specific mark or something on it so you know what it is) A Another Hit for the History Channel http://www.history.com/shows/sons-of-liberty * http://www.imdb.com/sons of Liberty http://en.wikipedia.org/wiki/Sons_of_Liberty

These should be shown in every history class in this country.

Made with good intention, but ultimately failed to be engaging because of the historical inaccuracy and dreadful acting.

I gave a star for the actors, but otherwise, what a horror! When you make up fiction about historical periods don't use actual figures as main characters. Their history is ridiculous.

I wish our founding fathers had been so cool. It tried too hard and most of the story, at least too me was too over the top.