South Park: Season 20
(2016)
SEASON: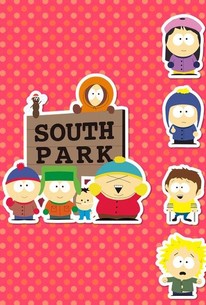 South Park: Season 20 Photos
Tv Season Info
Season 20 of South Park continues the misadventures of Stan, Kyle, Eric and Kenny in the fictional town.
News & Interviews for South Park: Season 20
Audience Reviews for South Park: Season 20
"Member South Park?" "Yeah, I member." Less of a television season than a 10-part miniseries, South Park's 20th season takes on internet trolling and asks the pressing question, was Star Wars: The Force Awakens really that good? When Gerald trolls his son's elementary school's internet message board he stirs up trouble that pits the girls against the boys and leads a Denmark company to develop a troll trace program that could cause universal Armageddon when everyone's online handle is exposed; meanwhile Mr. Garrison does everything he can to sabotage his presidential campaign. One of the funnier recurring jokes of the season are the Member Berries; little berries that say "Member" followed by some '80s pop-culture reference, and causes people to mellow out and feel nostalgic...and like the J.J. Abrams Star Wars reboot. But most of the humor is focused on internet trolling, which is kind of niche. And the episodes are over serialized, to the point that no one episode can stand alone. The crudeness and vulgarity is also problematic and saturates every episode in the troll comments and the boy's pride marches; which involves them exposing themselves in public. Season 20 has its moments, but overall it's one of South Park's weaker seasons.
½
I don't really like the continous story format, for instance, the Amy Schumer joke was funny the first time but got lame very soon. Same with a lot of the common gags, also was unclear on why Denmark was targeted. It did have its moments though. Also, what happened to the member berries?
Discussion Forum
Discuss South Park on our TV talk forum!