Chain of Command, Part I
EPISODE: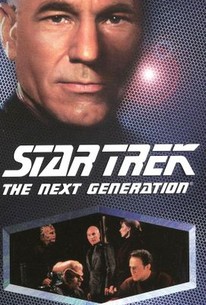 Episode Info
Just in time for the 1992 Christmas season, Next Generation offered the first installment of this two part episode. The story gets under way during a breakdown in the hostile relationship between the Federation and the Cardassians. In order to participate in a dangerous commando raid on a Cardassian stronghold, Picard resigns his command, leaving the Enterprise in the hands of autocratic, no-nonsense Captain Edward Jellico (Ronny Cox). During his mission, Picard is captured and threatened with torture, while back on the Enterprise , Jellico's callous behavior not only angers the crew but threatens to spark an all-out war. Originally telecast December 19, 1992, part one of "Chain of Command" was scripted by Ronald D. Moore from a story by Frank Abatemarco.
Chain of Command, Part I Photos
Discussion Forum
Discuss Star Trek: The Next Generation on our TV talk forum!