Star Trek: Voyager: Season 4
(1997-1998)
SEASON: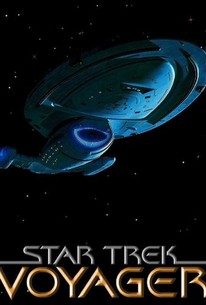 Star Trek: Voyager: Season 4 Photos
Tv Season Info
A starship is stranded in the uncharted Delta Quadrant in this fourth 'Star Trek' series, the first to feature a female captain. Here, the crew grudgingly teams with Maquis rebels to try to return to Earth after Voyager is hurtled 70,000 light-years from Federation space.
Audience Reviews for Star Trek: Voyager: Season 4
½
Resistance is futile as Jeri Ryan sexes up Star Trek: Voyager in its fourth season. The Borg take center stage as Voyage finally enters Borg space and gains a Borg crewmember, Seven of Nine. Seven proves to be the missing ingredient that the show needed to take off, as the character exponentially improves the quality of the storytelling. She fills the Spock/Data role of the outsider commenting on humanity. And, Seven's interactions with Capt. Janeway and the Doctor make for some of the strongest character dynamics of the show. Additionally, the series finally finds a compelling villain in the form of the Hirogen; who are reminiscent of the Klingons. This new energy is also reflected in some incredibly ambitious episodes, such as "Year of Hell," "The Killing Game," "Living Witness," and "One." Plus, the season is able to gather some impressive guest stars; including Kurtwood Smith, Tony Todd, Virginia Madsen, and Ray Wise. Season 4 of Star Trek: Voyager re-launches the series and finally makes it worth watching.
Discussion Forum
Discuss Star Trek: Voyager on our TV talk forum!