Star Trek: Voyager: Season 6
(1999-2000)
SEASON: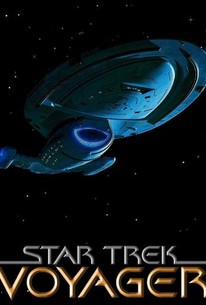 Star Trek: Voyager: Season 6 Photos
Tv Season Info
A starship is stranded in the uncharted Delta Quadrant in this fourth 'Star Trek' series, the first to feature a female captain. Here, the crew grudgingly teams with Maquis rebels to try to return to Earth after Voyager is hurtled 70,000 light-years from Federation space. The show's two-hour premiere coincided with the UPN network's launch. Genevieve Bujold was originally cast as Janeway, but was replaced by Kate Mulgrew after only a few days of filming.
All Critics (3) | Top Critics (2) | Fresh (1) | Rotten (2)
The story is so strained, and Kate Mulgrew's Janeway so uncharacteristically vindictive, that the plot becomes a lot less effective than the quieter, creepier scenes between Seven of Nine and a reprogrammed, sadistic Doctor.
At a certain point, Voyager just degraded into the weekly adventures of the Holodeck.
Consider it a welcome view into a darker Voyager we didn't get - if a somewhat frustrating one, as well.
Audience Reviews for Star Trek: Voyager: Season 6
½
Star Trek: Voyager rejoins the TNG universe in Season 6, and begins to have regular crossovers with actors Dwight Schultz (Lieutenant Barclay) and Marina Sirtis (Deanna Troi). Beginning with the episode "Pathfinder" Voyager established contact with the Federation, allowing the writers to explore new avenues. And, the ship takes on a contingent of Borg children after running into a damaged cube in "Collective," forcing Seven to take on a mentoring role; passing on what she has learned about humanity, and helping them on their path to becoming individuals. The Doctor also finds himself facing new challenges, such as assuming command of Voyager ("Tinker, Tenor, Doctor, Spy"), being offered a new life to explore his musical talent ("Virtuoso"), and transmitting himself to the Alpha Quadrant in order to save his creator ("Life Line"). Season 6 of Star Trek: Voyager takes a lot of risks, resulting in a remarkably daring and exciting season that ranks as one of the best of the series.
Discussion Forum
Discuss Star Trek: Voyager on our TV talk forum!