DC's Stargirl: Season 1
(2020)
Where to watch
Buy
Buy
Subscription
Buy
You might also like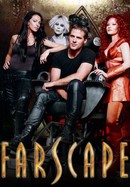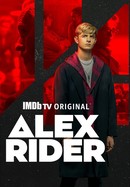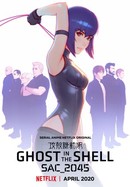 Ghost in the Shell: SAC_2045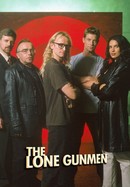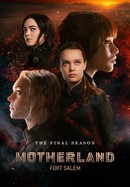 Rate And Review
DC's Stargirl: Season 1 Videos
DC's Stargirl: Season 1 Photos
News & Interviews for DC's Stargirl: Season 1
Audience Reviews for DC's Stargirl: Season 1
Potensi nya besar banget ekspektasi gua series ini bakal jadi series yang biasa aja tapi di liat dari Story emang mantep dari awal udh di liatin para jsa (justice soeaty of America melawan injustice of America udh seru banget sampai sampe konflix nya tuh menarik dari semua anggota jsa pada gugur ijsa dan mereka harus mewariskan kekuatan mereka untuk melindungi kota blue valey dari invansi in justice gitu yang di pimpin oleh Jordan alian Mr ice dan membentuk perusahaan enterprenesis gila dan gila nya lagi semua para vilain berada dalam satu sekolah yang ada di blue valey bikin serasa ter intimidasi dan terancam terus yang keren nya disini perekrutan anggota jsa baru bisa dibilang orang orang random yang sangat tidak ada kaitannya dengan super Hero terkecuali Rick alias hourtman dan sisanya belt Yolanda itu tidak ada kaitannya tapi ngakak semua langsung akrab dengan Courtney dan di mentori oleh pat Dugan kedekatan mereka membuat series ini seru apalagi banyak konflik keluarga yang pasti nya related development karakter di series ini pun sangat bagus apalagi ketika ego seseorang anak cewe yang tak menerima keberadaan ayah tiri nya sampai sampai mereka saling peduli satu sama lain kurang nya di series ini adalah pertarungan akhir terasa cepet banget sampe nggak kerasa dan tujuan in justice ini adalah membebaskan dari kesengsaraan penyakit segala macemnya makanya Mereka membuat projek new American tapi keren banget unrated series pertama yang gua tonton dc layak disandingkan dengan mcu dalam series gitu cuy

Alot of fun. Not too deep, but solid acting all around and an interesting story. It is geared for a young audience and gets kind of cutesy sometimes, but then gets over it and gets back to the story.

Fun and entertaining. Decient characters. A little goofy, and predictable at times... but still entertaining. Worth a watch.

the unnecessary and obviously shoehorned diversity. it's actually pretty good.

Not quite the Titans, more like the Scooby Gang/Power Rangers, with a target audience that flips between tweens and teenagers, like sometimes it's family friendly then they sideline you with people getting murdered. Surprisingly it's entertaining to watch despite the fact they are teens wanting to be superheroes not realizing the dangers that come with it and when people start dying they still power through, but what are the skill sets of kids who don't even have a high school diploma to fight experienced adult people who are trying to kill them that actually have powers instead of items that are powered...home economics? maybe knit them a sweater as a peace offering? PE? Built up stamina that gives them the skill to run away faster and longer? I suppose it's fun watching them way over their heads, heck even one turns into a murderer and their guilt is delicious.

Entertaining superhero show, but I felt so sad about the sidekick character, Stripesy who was made needlessly weak. Think Giles from Buffy the Vampire Slayer, but with no balls. Of course, its tough being a stepfather, but he is the kind of character who would let a five-year-old take his lunch money. Completely unlike sidekicks like Robin or Kato who were real fighters.

Great good acting, likeable well written characters and interesting main character, well-written villains and story arcs, and good action scenes also the family dynamic works well quality superhero show and one of the best out of CW shows. 10/10

It's just bad. Mostly bad acting, uninteresting story.

As an Arrow fan, i got invested into the arrowverse, watched Arrow, The Flash, Superman & Lois, Black Lightning, Supergirl, Legends of tomorrow and Batwoman. Coming to stargirl, i had an idea on what i was going to get, well i thought i had an idea. I was surprised A LOT by the show. The first season of stargirl felt different then the other shows ive seen before. The writting was great, the plot twists made sense and caught me off guard many times. The messages given in the show were well crafted and not pushed down our throats, wich is amazing for a CW show. The characters felt human, as i 25 years old, i remember how was my teenager days like yesterday, i can tell you, the characters were well done. I did try my best to find things i didnt like each single episodes, sometimes, details would get my attention, i would mark it down. It was hard to find things i didnt enjoyed from the show. I don't tend to give perfect notes, we can always improve, however, 2 episodes out of 13 were clear 10 out of 10 in my own opinion. This is a family show where everyone can find something interresting. Each character death had a weight, even if we barely knew the characters. The main cast got character growth during the show. The main character is female, that didnt stop the writter to give her weaknesses. I could relate to what the characters lived during this season. The show was very entertaining. The vilains, most of them, were unique. Having the vilains have good intentions at the end make them more grey then black and white, and this stand out. Pat and courtney felt like true father daughter relationship, despite courtney not accepting pat being her father, since hes her step father. The only boring character was courtney's mom, but she grew in me by the end of the season. The fun stuff always feel natural, earned and well landed. Don't expect action every single episode, expect the story to have its own pacing, its own speed. The show can still improve, where? i don't know. So far i consider the show being a 9,5 out of 10, maybe once im done with season 2 i will make season 1 a 10 out of 10 or maybe it will be a 9 out of 10. Can't wait to see more from an amazing cast and great behind the scene staff. I recommand people to watch the show, everyone can find things they can enjoy in it.

If you´re a fan of the characters from DC comics, here you will see many golden age heroes from the 40s and many younger heroes from the 90s come to life, in an INCREDIBLY comic accurate manner. Not only that, but good performances and GREAT action sequences make this show that much more enjoyable.
See Details