Station 19: Season 1
(2018)
You might also like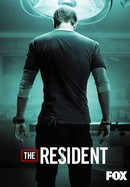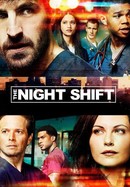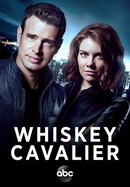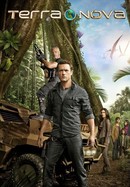 Rate And Review
Station 19: Season 1 Videos
Station 19: Season 1 Photos
News & Interviews for Station 19: Season 1
Audience Reviews for Station 19: Season 1
it's really exciting, I love how they ran into buildings on fire, I really love the action, the angst, the adrenaline, it's really good.

Disgusting...nothing but CONSTANT arguing and men sucking face with men. I used to watch but will never watch this show again. The writers probably didn't finish second grade to write such TRASH! I don't know how this garbage ever got on TV. 🤮🤮🤮🤮

When this show first stated two years or so. I thought it might work. But now with the last two episodes. I can't keep watching this mess. They Overdo everything until you get sick. I've asked myself why I watch this. Enough now. Cancel it

Station 19 sucks and so sick of being forced to watch it because it always connects with Gray's Anatomy just to make us watch it! It's so boring!

Absolutely love this show great characters great stories

Honestly, for all the hook ups going on in the bunks, in the equipment rooms and in the hallways of the station house, this show really makes a case for why female firefighters cannot work with male firefighters in a platonic and professional way. Coupled with every fire fighter coming from a dysfunctional family home life and the whole, 'anyone can drop by the station house for meal times', the show is a horrible depiction of what female firefighters do to fight for their chance to work in the industry. This show had a real opportunity to talk about the women pioneers in the fire fighting industry - what they go through, how they work alongside their male counterparts, how they encounter and deal with the glass ceiling, and how the dynamics of a firehouse with a number of female fire fighters work and can work. What a disappointment. They set up characters and a concept that could have been groundbreaking and fantastic for storytelling. Telling the stories of real women firefighters and their experiences. Instead, they favour sexsationalism (which isn't necessary for compelling stories btw) and obvious soap opera-ish antics to get by.

absolutely loved it just as any shondaland show characters are easy to fall in love with. the storylines are bad ass and great examples of leadership and female empowerment throughout the entire show. love the cast love the story love the show!

I enjoyed most of the past two seasons of Station 19. However, a recent episode has completely horrified and saddened me. In episode 11, the cast directly compares the Nazis and Gestapo in Germany to ICE. As a grandchild of Holocaust survivors I am ashamed. How can this show in 2020 possibly compare the cold blooded murder of around 20 million innocent victims, including my extended family, to a US government agency. I don't want to get into the politics of illegal immigration/ICE. No matter someone's views on those subjects, I hope that we can all recognize the ignorance, absurdity danger is making such a comparison.

I wished they toned down the drama and politics and focus more on action and real character development. If you want a great show with more action and all that, 911 seems to be the better series. The only really good parts in Station 19 are the season finales as when they really go all out and shows the realities of being a firefighters-sometimes people die and many struggle with health issues and trauma after all they go through. While it discusses some of those issues a little, it seems to mostly be pointless talking for most of the episodes with some scenes of them fighting fires or helping injured people here or there. Also Andy's character is just so unlikable and hasn't gotten better. She treats her father poorly, string guys along despite them being in love with her and acts so entitled as if that she should be captain even though she hasn't showed much to truly earn it (I think Jack would make the best captain. More levelheaded, thinks a few steps ahead and more in of his emotions). Andy also always seem to be angry all the time. Get her anger management already, she clearly needs it. They also need to stop with the Grey's Anatomy crossovers. Not everyone watches it nor should be forced to watch it if they don't want to in order to know what happens. Spin offs should be more stand alone still as it is their own series. All in all, not the worst, it just could be much better and there is better shows that features firefighters, EMTs, cops, doctors, etc...I recommend watching those shows first.

I love, love, love Greys Anatomy! What the heck went wrong with this show? Everything is wrong with it from storylines to characters. Not impressed at all.