Sweet Tooth
(2021)
What to know
Critics Consensus
Emotionally engaging, superbly acted, and incredibly entertaining, Sweet Tooth will satisfy fantasy fans of all ages. Read critic reviews
Where to watch Sweet Tooth: Season 1
Buy
Subscription
Buy
Buy
Watch Sweet Tooth: Season 1 with a subscription on Netflix, or buy it on Vudu, Amazon Prime Video, Apple TV.
Rate And Review
Sweet Tooth: Season 1 videos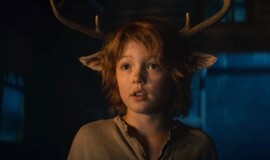 Sweet Tooth: Season 1 Trailer
TRAILER 2:43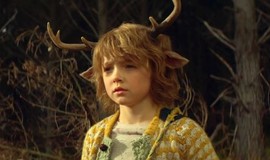 Sweet Tooth: Season 1 Featurette - From DC Comic to Netflix Series
FEATURETTE 2:55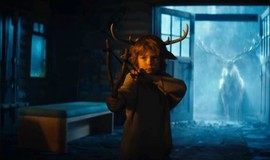 Sweet Tooth: Season 1 Teaser
TRAILER 1:46
Sweet Tooth: Season 1 Photos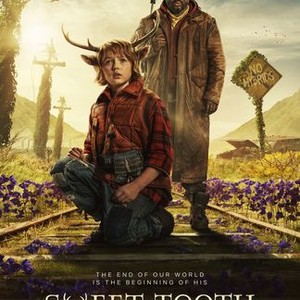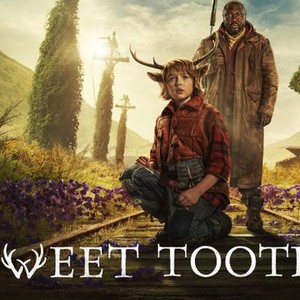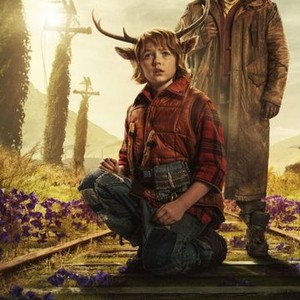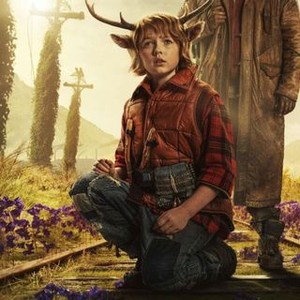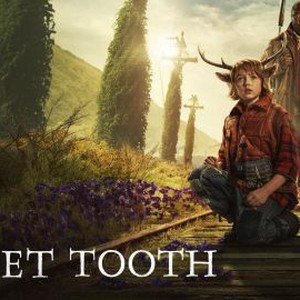 Sweet Tooth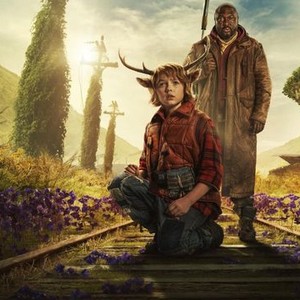 Sweet Tooth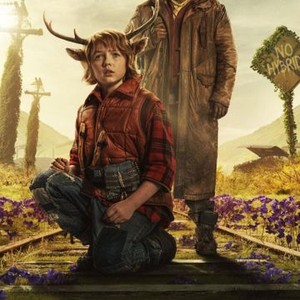 Sweet Tooth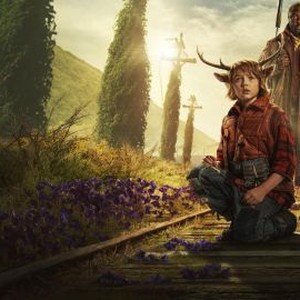 News & Interviews for Sweet Tooth
Audience Reviews for Sweet Tooth: Season 1
An Epic Journey with everyone's favorite Gus

Guau, simplemente guau, que serie tan mas bonita, con un concepto super interesante y unas historias que funcionan bastante bien. Aquí nos muestran un mundo pos apocalíptico desde la perspectiva de 3 historias que van a unirse al final de la temporada. Una de un chico que es mitad siervo, otra la historia de una mujer que sobrevive en un zoológico y por ultimo la historia de un doctor que sobrevivió en ese mundo desde el principio de todo esto. Ahora porque digo que es una gran serie está… por algo llamado historia, no creo que sea la mejor de todas pero es bastante interesante y entretenida, nos da una idea de un niño que no conoce el exterior como reacciona este a todo lo nuevo, como comenzó todo este apocalipsis, nuestros personajes y sus pasados, como se rige este nuevo mundo y lo mas importante porque existen este tipo de niños mitad animal. Es un misterio bastante interesante y entretenido que te mantendrá atento todo el tiempo, también hay ocaciones en donde la historia es un poco mas lenta y llega a ser pesada, algunos personajes aunque interesantes la verdad nunca me cayeron bien como es la chica oso, que nunca me llego a gustar al 100%. En fin es una serie bastante interesante con un misterio que se ira resolviendo en el transcurso de los episodios.

such a cute show. the second season got cringey but the first one is a must watch

greatest tv show ever made.

I didn't think I would like "Sweet Tooth" as much as I did in the end. I found it really refreshing to see something completely different in the series segment that just didn't exist before - of course the series is just an adaptation of the comics, but that's irrelevant. Due to the narrator who speaks to the viewer from time to time and this colorful image, the series looks a bit like a filmed dystopian children's fairy tale. This is also recognizable by the fact that here it is clearly defined who is bad and who is good. The "bad" people are also completely exaggerated and exaggerated and sometimes quite stupid (when it comes to the good of the "good", of course). I also liked the team that came together on the part of the "good guys". The main character's background story is particularly well written. Sometimes there were really extremely beautiful or cool sets. The only thing I have to complain about is that there were a few VFX scenes that looked really bad and ridiculous and the series is kind of very quiet at times - maybe it's just me, but I really had to turn my TV up 10 notches at times to be able to understand what was said now. Some people here complain that some things don't make sense and they're right about that, but c'mon folks - this is a show where children are partly born as animals, not everything has to make sense here :)

Great show had me and my family hooked we even stayed up late until 12 pm or even 1 am watching the beauty of this show. The ending was okay… but I say that it's definitely unrealistic in some ways that simply I just can't accept in anyway. Plus with the cure I was confused whether or not there was a cure and why they didn't use it or something it was kind of confusing, but in all a great show.

Minus 1 star for terrible children's acting. Take away another for the unbelievably kindergarten-looking hybrid costumes and another for plot being overly corny and childish. One star for the premise, concept and potential which kept me watching and the last star for unexpectedly brutal killings which made a whole lot more sense than the cringey fairy tale delivery throughout.

A great show. Congrat to Nonso Anozie, a very good actor and Christian Convery is cute in this role.

This show is storytelling masterpiece. With te right music at exactly the right place.

Couldn't get through the first season. I found the kid more annoying than cute. Was shocked it got a 2nd season.
See Details