Tales From the Loop
(2020)
Where to watch
Subscription
You might also like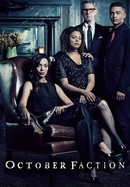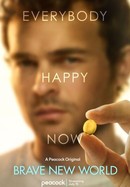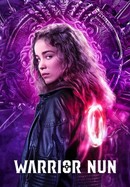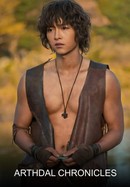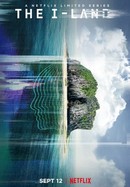 Rate And Review
Tales From the Loop Videos
Tales From the Loop: Season 1 Photos
Audience Reviews for Tales From the Loop: Season 1
Dark, moody, kind of dystopian vibe with a vintage retro 60's/70's/80's feel. Every time I watch this it feels so familiar with a sense of deja vu, having grown up in Canada in the 80's it feels like a step back in time and very tangible somehow. The stories have an underlying melancholy however I'm only 4 episodes in and am addicted. It's not going to be a laugh riot but it will be very personal, amiable, humanistic and intriguing with the most stunning cinematography I've seen for a while.

This is not something that will hit every viewer the same way. If you are not the type of viewer who enjoys silences and reading the scene beyond dialogs you will probably have a bad experience with this one. I personally love it, the chances of this pace in todays produtions is almost impossible to get, nevertherless he we are, being able to enjoy this great display of a range of story telling resources other than action and people talking fast. The stories are upsetting, they are in a fantasy world but the feel so real, so humane ... I love each one of the episodes and I still dream with a season 2

One of the best series I've seen in ages. At first I thought it was going to be too slow, then I realised that was deliberate and it's part of its style and charm. It's sci-fi but that's in the background, and it's stories about people. Each episode, a minor character from the previous one becomes the main character and you see their story, but they're all connected in some way. Highly addictive! Watch at least two before you make up your mind.

I watched this show 2 years ago and it still haunts me. This is a show driven by the characters, not the environment, so the sci-fi aspects are on a second plane. It's about life and how sad and beautiful it can be. Not a show for everyone. Very unsettling, but for me it was worth it. The score by Philip Glass is beautiful btw.

A slow, philosophical, meditative miniseries with beautiful scenery, well-written characters and innovative ideas.

First, make sure you're the right audience for this show, then enjoy it if you are. ¶ If you were expecting cool-ass robots, no. Simon Stålenhag's art is the basis of it all (he's even listed as a co-producer). Do check out his web site [ https://simonstalenhag.se/ ]. His art is based in 1984, but with odd technology and a sense of impending...something. His modal piece is set in an open rural or suburban space, with a person in the near foreground standing in for us as observers, and something sci-fi in the background, like a line of futuristic buildings, power lines, robots, or military vehicles. Some images aren't even all that sci-fi, like one of a kid standing in a frozen-over playground in the middle of an apartment building big enough to be the entire background of the painting. You may have lived in a place like this. That may have been you. ¶ The other producers focused on such individual stories, leaving the robots and strikingly unusual buildings in the literal and figurative background. No, you do not find out what The Loop is in the end. "What did he do here?" one character asks another about an office full of oscilloscopes and a house-sized blob of cables on the other side of the wall. "He never told me," she replies. They never tell us, the viewers, either. ¶ Instead, each episode is largely a portrait. In one episode, a man is dying and the grandson is attempting to face the fact. That's it, that's the episode. But it's well done, given the goal of being a portrait of two characters and their relationship. ¶ The closest thing I can think of in my mind is Yasunari Kawabata's _The Master of Go_, a character meditation about an old master and the younger successor. It too is a portrait of the two and their relationship; I can't even remember the plot of it. ¶ Another episode, in which a man faces how he can't keep his family safe, is less well done, honestly. We finally see some interaction with the robots, but although essential for the plot, the robot is mostly played as a gag. ¶ Other episodes have a more interesting character-driven storyline with more transpiring. It's not a sitcom in which people are in the same place at the end as they were in the beginning; things happen and people make life-changing mistakes. ¶ The visuals are a big part of why you're watching this. Those scenes of open spaces with a sci-fi barn in the background are striking. Many of the frames are a painting. ¶ Yes, the pacing is the slowest I can recall ever seeing in a program. I worked out a means of playing it at 1.25x speed and the pacing was still leisurely. This can be a good thing, first in advancing the show's goal of being a meditation and a chance to observe the carefully constructed frames. This is how Kawabata would have had it. But it's also good for those of us who have a short enough attention span that we'd put this on while doing other things.

Boring. Boring boring boring boring boring. This is one shockingly boring show. The cinnamontography is beautiful tho.

Terribly slow, incredibly boring, horrible show pretending to be sci-fi, but without any explanations or conclusions about underlying technology or science. The most amazing about this show are the high ratings given by critics and audience. The show was so boring and slow that I dozed off a few times, and - good thing - I did not miss much, because nothing was happening during most of the show. People in the show are not just reckless about their lives (ok, they are scientists who know what they signed for), but they hate their kids - they send them in the woods where dangerous toy were abandoned, and after kids played with these toys, and horrible things happened, no investigation or research followed, like, OK, things happen. Hard to watch this show - very boring and depressing.

Insanely, unbelievably boring.

A very weird vibe. Weird in a way that works for me. Rather moody overtone. It had a little bit of a Twilight Zone quirkiness to it, but in an episodic (sort of) way. Enjoyable enough.
See Details