The Leftovers: Season 2
(2015)
You might also like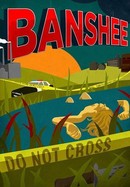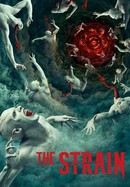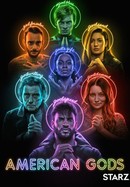 Rate And Review
The Leftovers: Season 2 Photos
News & Interviews for The Leftovers: Season 2
Audience Reviews for The Leftovers: Season 2
I still seek out shows that fill the void this one left for me. Emotionally cathartic. Perfect performances.

Stepped it up, enjoyable 2nd season. Character development great.

One of the best series on television!

The more I sit with this (and watch season 3), the less sure I am that I had absorbed what season 2 was about while I was watching it. To me, season 1 felt like it was about what it feels like to live after an apocalypse, in a society in various stages of breakdown, in a situation that was generating various cults and misinformation as well as a social and security reaction to them which was almost more dangerous than the cults themselves. While some of these themes were still going in season 2, season 2 and 3 so far have felt less "political" and more about spiritual and psychological coping with highly ambiguous loss. So I am revising and reserving some of my critical thoughts here. *** Less of a bummer-fest than Season 1 ... the critics seemed to like the expanded emotional range better. Season 1 was at least thematically tight, an exploration of the vicissitudes of loss. Season 2 definitely has a freedom to explore some new things, but the tradeoff may be that some of the plot twists seem unsatisfying. The big reveal of the last episode felt inadequately set up to me from the standpoint of the main characters precipitating it. The conflict was set up but the resolution or action taken, hmm. I also am not sure how I feel about the depiction of the camp outside of Jarden. It felt like sort of a conservative's nightmare depiction of an Occupy encampment. And, I could do without the centrality of male emotional stuntedness -- in a sense, Kevin's emotional dysfunction is the substrate of the plot of season 1 and John's is the substrate of the plot in season 2, with some real old-school male fighting-bonding to wrap things up. What I really liked about this season: Kevin's arc, this felt like a somewhat new, to me anyway, iteration of part of a Jungian hero's journey, albeit a bit of fisher-king with some Matrix-like elements. Matt's arc was sort of unpredictable and uncomfortable, as is usual with him, but the episode centered around him was a moving exploration of faith. He's becoming one of my favorite all-time secondary characters in any series, because I can go from loving him and rooting for him to really getting angry at him, and back.

Damon Lindelof continues to flex his creative muscles in the series' second season that is anything but predictable. A change of scenery leads to a big shift in perspective as the gang heads to Jarden, Texas where no one vanished on the 14th, not a single soul of the 9,261 residents who live there. Called Miracle after the national park that surrounds the fictional Texas town, Kevin and company see quickly that things work differently here. Upon pulling into the visitor's entrance of Miracle the first thing one notices is the shanty town constructed in front of the gates that lead to the bridge that then leads into town. These people look like they're tailgating a jam band; unkempt masses just waiting for their turn to enter the miraculous town. So badly do people want to access Miracle that wrist bands are doled out to those who have accommodations already in town and access is strictly guarded. Busses full of people are constantly unloading inside of town keeping the tourism business afloat. Jarden, or Miracle, is simply different. Kevin, Nora and family (now including Lilly, the love child of one "Holy Wayne") eventually secure a house in Miracle. Nora's yearning to live in a place untouched by the 14th is on full display as she wantonly bids money to secure a property at auction that neither she nor Kevin had ever even seen. Nora's need for a fresh start pushes the early chapters of season 2, but of course it wouldn't be The Leftovers if everything worked out as planned. The new neighbors, to whom the season's first episode is dedicated entirely to introducing, seem functional enough. But John, the patriarch, is a firefighter with a mean streak and a conviction that no miracles happened in Miracle. Unlike his father Michael doesn't seem to have a mean bone, instead he is a kind and deeply religious young man. Erika, the mother, is a nurse who suffers from deafness but uses hearing aids, a plot point on more than one occasion. Evie, Michael's twin sister, suffers from a form of epilepsy wherein she spaces out and goes blank for a minute or two. The Murphys seem normal enough, but as the season develops Lindelof explores the other side of October 14th through the lens of the Murphys and shows us that 2% of the world's population disappearing moves the goal line for normalcy regardless how many of our loved ones were affected. A tragedy befalls Miracle by the end of episode two causing the town, and its residents, to question the theory that their town was spared. What results is the show's typical ability to increase its own sense of mystery while still, at a gradual pace, trying to explain the mysteries its already laid out. Season two brings the fascinating theory that the disappearances were a matter of location, or the Lens Theory in which the disappearances were related to a singular person's ability to magnify the effects of the 14th. Was Nora inadvertently responsible for her family's disappearance by being a lens, or did she miss her opportunity to be with them by being across the kitchen from them the moment it happened? The search for answers is addictive and compelling but ultimately, does it matter? Season two is a triumph in its ability to break its own mold and upend characters in a way that was believable and, in the end, necessary. It continues to ask difficult questions and play with challenging motifs using cinematography that is unmatched at its pinnacle. Damon Lindelof persists in offering entertainment that is thought-provoking and demands both patience and attention. And after season two of The Leftovers, I'm prepared to follow Mr. Lindelof wherever he may go.

One of the greatest TV series of all time. It is there with Dark, Game of Thrones, Boardwalk Empire, House of Cards, etc. This series focuses on how people deal with their grief and loss. Mind blowing, out of the box, artistic, symbolic, and plenty of biblical & cultural references. Classy opening theme from Max Richter too, showing missing people being taken towards the sky | follow us at @uncle.review

I fail to see any coherence in the story line. The fad (at the time)of non-linear story telling is clearly in play here, as episodes and scenes bounce back and forth from past, present (and brief flash of future) and from living to death. It requires some effort to keep it all straight. Key questions are not answered, such as why Evie and her friends joined GR? What is driving Meg? Where did Tom go? The show appears to be trying to say something profound but it isnt accessible for this high IQ reviewer. Maybe belief is important to human happiness, social connection, and pretending at life is not the answer. Idk, like i said it is not clear.

One of the best seasons of television ever made, plain and simple. It's a pity season three drops the ball which season two so perfectly knocks out of the park.

To be be better on the second outing ? Absolutely riveting. My only criticism of the second series, episode 5 "No room at the Inn", it just didn't marry with the plot at all, but that might come back to bight me on the ass in the 3rd series. The music/soundtrack is exceptional as well. Loved the Sodom and Gomorrah references in episode 10. I'm looking forward to where John Murphy goes now and more than expectant of what the pastor's prodigal child is going to fit in. Glorious television.

This time I appreciated how they focused on individual stories and families in each episode, which in turn shows realism and individuality in response to the circumstances.