Where to watch
Buy
Subscription
Buy
Buy
You might also like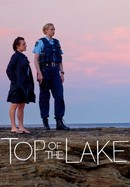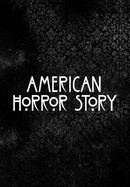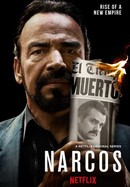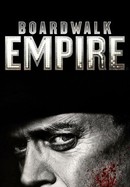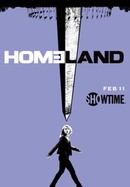 Rate And Review
The Americans: Season 3 Photos
News & Interviews for The Americans
Audience Reviews for The Americans: Season 3
The third chapter of the Americans opens new doors for more twists and turns in the mentally exhausting world of Cold War spies. 4.75

One of my favorite seasons of TV ever. Tense and emotionally gripping throughout. Do Mail Robots Dream of Electric Sheep? is one of many high points.

Much better than previous seasons, at least some pitfalls of being kgb illegals are portrayed , relatively more realistic experience compared to previous seasons.

A horrible show in that it forces viewers, if they persist in watching the sad events, to identify with psychotics with little relief; an unhealthy experience.

Family-driven drama and psychological themes propel The Americans' tautly drawn tension, dispensing thrills of a different ilk this season.

The Americans third season sees the show continuing to improve and reach new heights.

Brilliant series – highly original and incredibly intriguing and engaging. Philip and Elizabeth Jennings seem like your average American couple. Married for nearly 20 years they have two children, run a travel agency and live in suburbia. However, they are masking a secret double-life: they are, in fact, Russian spies, planted in the US nearly 20 years previously. It is the early-1980s and the height of the Cold War, with Philip and Elizabeth at the forefront of the USSR's attempts to gain information on US activities and weaponry. Tasked with countering espionage and tracking down Soviet spies is a special division of the FBI. Stan Beeman is one of their brightest agents. He also happens to be the Jennings's neighbour… Brilliant series – highly original and incredibly intriguing and engaging. Just the concept – telling a spy story from the point of view of the Soviets, the "bad guys", is fascinating in itself and does add a dimension to the series. If we had a CIA couple posing as Russians during the Cold War I'm not sure the story would be as novel or interesting. Very intriguing. The whole spy and counter-spy back-and-forth, the missions, the methods Philip and Elizabeth use to get information, the personas and disguises they adopt, the often fragile arrangements they have that can fall apart at the slightest slip of the tongue or the suspicions of someone and the FBI's similar methods make for very interesting watching. Throw in the fact that, like any parents or couples, they have family issues too and these are not necessarily independent of their work. The family dynamic adds another level of intrigue and this ratchets up with every series. Then, just to spice things up even more, the Jennings's arch-nemesis is their neighbour! This adds even more intrigue and subterfuge. Excellent writing, with solid direction and great performances all round. Keri Russell and Matthew Rhys are particularly good in the lead roles.

I should just slap my review for season 2 here, but multiply everything by five. The story is still really good. The writers are obviously hitting their strider. Phillip and Elizabeth are even more interesting to watch, along with Frank Langella who is back as a handler for them. During the season it covers how Nina may be able to get out of prison in Russia, Stan deals with his divorce and with both Phillip and Elizabeth pushing back and forth over what to tell Paige. While everything positive is great, I am absolutely hating the Paige stuff. That was almost enough for me to stop watching. Her fits may be "teen" for tv, but in my experience in hard circumstances that would have been done by now. Pros: writing, most of the acting (honestly all of the acting) and just overall still getting better. Cons: The angst has been kicked up to an 11 for the teenager... Not liking that.

super smart, great writing, great acting. made me thought of the moral dilemnas well after i watched it

Every season of The Americans is a season of the greatest television ever made.
See Details