The Baby-Sitters Club
(2020)
Where to watch
Subscription
You might also like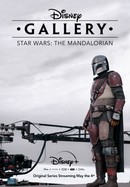 Disney Gallery: Star Wars: The Mandalorian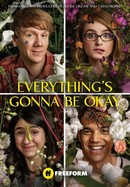 Everything's Gonna Be Okay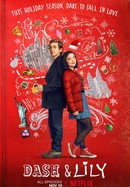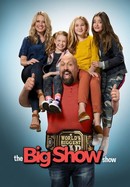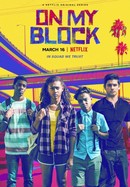 Rate And Review
The Baby-Sitters Club: Season 1 Videos
The Baby-Sitters Club: Season 1 Photos
News & Interviews for The Baby-Sitters Club
Audience Reviews for The Baby-Sitters Club: Season 1
Took one of the best book series of all time, changed nearly every character and plot point to make it more 'woke'. Literally the worst TV show I've ever seen. If there was a no star option, I would give this disgrace to the original books a negative ten.

Its really bood. Very in the now at the same time very heartfelt. What the kids to watch nowadays. Especially girls. It will teach and show hows friendship should be

Loved this modern take on a much-loved childhood series, which brings a refreshing element of comedy and wit, and the sense of being "in it" with the characters, as opposed to just story-telling. A successful appropriation of the original books into a future with technology, social media and other challenges facing young people, not to mention the awesome soundtrack, this series is a massive leap from the previous series attempts/movies. Especially moved by the added themes of social acceptance and finding bridges through cultural barriers that was not so pronounced in the book. These are deliberate social comments on very current (and polemic) social issues - same-sex relationships, gender identity, community responsibility, etc. Although a certain social ideation is very obvious, the themes are simultaneously subtle in the series (like when Mary-Anne goes to babysit a new client, and no big deal is made about the child's identifying with a different gender). Can't wait for Season 2, and 3 and, how many books were there?

Incredible adaptation of a classic children's literature.

Loved the books, loved the show, but some of the far-left concepts were too much. Also, doesn't make sense to have a group of girls being brave and ambitious with money in their pocket from their job, complain about having to buy teeshirts at a sleepaway camp. The term "utopia" is used as what the camp should be ...this is so out of touch and unrealistic, anyone that has been to a camp will agree. Plus, the kids that could pay for the teeshirt may have worked all summer to afford this extra or their parents worked extra hours...how unjust to demand it's free when some people have already worked and expended their time to pay. If something is too expensive, then fewer people will buy the product. If too few people buy the product, the "company" will not sell enough to make a profit and the market will adjust...it's called economics.

Heartwaming, encouraging, & charming at the same time..

Genuinely pure & wholesome. So feel good.. It's effortlessly brighten up your day.

What did I think of Netflix's The Baby-Sitters Club? Check out my full review below: https://open.spotify.com/episode/5BdIv5qJWteWerK96mPshO?si=NorEjX9lR-ij12XEb7Q1cw

Same plot you see around...over and over again.

Heartwarming and clever, The Baby Sitters Club will make kids laugh and adults cry.
See Details