The Blacklist: Season 3
(2015 - 2016)
You might also like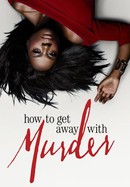 How to Get Away With Murder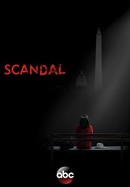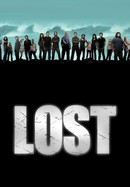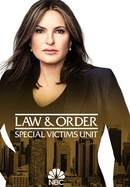 Law & Order: Special Victims Unit
Rate And Review
The Blacklist: Season 3 Photos
News & Interviews for The Blacklist: Season 3
Audience Reviews for The Blacklist: Season 3
*The Blacklist - Entertaining Escapism* Extremely entertaining, but the show's premise is implausible. Using the word "implausible" is being over the top kind. I still rate it a 4.5 because losing yourself in make believe is better than real life's realities.

This show started out so well, really was enjoying it. But I am getting so fed up of this off and on again parental love between Liz and Red. I mean it's just getting boring. Like is like a dam child, and it's so stupid, she somehow managed to forgive and remarry a guy who comes into her life under complete false pretenses and start a relationship with her.... but she can't forgive Red despite all the protection he has given to her. Yes he hides things from her, but he never lies, and he is open there are things he can't tell her. But still all we get is this petulant pathetic anger from her every other episode. It's boring. I think what really strikes home with this is that for a large part of the season Liz is not even in the show.... and the show is better for her absence.

This season was one of my favorites so far! Loved it, loved the acting!

I think what has happened is that Spader has given such a stellar set of performances from S1E1 that the other actors have upped their respective games, as well as the script-writers, and the rest of the production team, to the extent that this is now compulsive viewing (i.e. only if you have watched from the very beginning, a sort of reward for wading through all that c***). Spader speaks for the outsider, the rest of the world as it looks on at America. When Red remarks in S3 E10 to the excellent baddie David Strathairn that he would be the first American official ever to be tried for war crimes - this is a true statement.And when Strathairn as the head of a fictious section of the CIA states that they have brought down governments [of foreign powers] in less than 3 hours, this is also likely to be true. In Blacklist there is humour, excitement, action, drama, and in Spader just utterly compelling acting, with honourable mentions for the co-stars, particularly Diego Klattenhoff, Amir Arison, Mozhan Marnò and Susan Blommaert.

The government if after me they are spying on me and watching me this very moment if you don't see this then I have been silenced. Other than that this is a great show.

nice, i liked it. interesting

We do enjoy most of the show; the plot with its conspiracy theory, personal drama, and fast-paced action, BUT Liz, unless you are a total dumb a__, you should know that it is NOT Reddington who is your threat but the mere fact of whose daughter you are (re: many episodes but esp 3:14) and you, Liz, are REALLY a thankless numb skull to NOT want free and NEEDED protection which must be costing Red near a half million a yr. The writer has no regard for continuity and comprehensiveness in this area. Maybe they are a feminist or something but they make Liz look like a real dumb and thankless person. That guy of Red's risked his life to save her thankless butt and even after that the writer of this story has her demanding Red to remove the carefully placed and uninterruptible, as much as can be, security which any one can see that she desperately needs and could not even begin to afford. Shame on you writer, producer, and/or director. You must REALLY think that we are very dumb.

I liked it very very much. I need to see more. What is the real relation between Red and Liz.

It's great and keep you attention all the time.