The Break: Season 1
(2016)
You might also like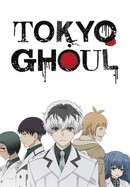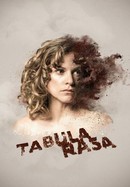 Rate And Review
The Break: Season 1 Photos
News & Interviews for The Break: Season 1
Audience Reviews for The Break: Season 1
First rate story, atmosphere, acting, pacing, plot twists. Interesting setting of Belgian provincial countryside. Overall satisfying viewing experience and addition to my crime genre library.

If it goes about Season 1, I like it. It's catchy and there are some good twists of the plot that keep you watching. What I don't like about this movie is cruelty with animals mentioned and displayed several times as if a normal, regular thing that nobody cares about. One of the characters, Zoe is joking about animals killed by her weirdo friend. It is abhorrent as are the pictures they displayed. While it is understandable that the directors are trying to evoke a sense of disgust to such characters, I think they are overdoing that job by involving animals. In Season 2 they would not stop with this. In protest to such "perks" of the plot, I'd not recommend watching movies that advertise cruelty to animals. Another thing that seems funny is the recursive theme of a detective who is on pills while doing investigation. Come on, this theme is being repeated in almost all detective movies these days: the poor cops are jogging in the mornings or evenings with a tense facial expression to keep their sanity and get to the crux of the matter only if they get their tranquilizers, etc. Can you guys stop overusing that profile of a detective who cannot do his job if not on drugs? This is so repetitive and annoying. Camille is the weakest character in this movie, whatever she does is annoying and stupid. The cast is good though and they act very well. In Season 2 the story is very predictable, so they could deceive the viewers by not making Dany's vision a reality. Too trite and obvious that the opening Dany's vision will become a closing scene.

I rarely give five star ratings to film or TV productions. However, I think the first and second seasons of this series are worthy of the rating for the following reasons. The plots are complicated by the number of characters involved. Everyone is a valid suspect. The actors personify their characters perfectly. Even the apparently requisite "complicated/fragile" teenage daughter. A character that seems to be in the list of characters, every TV writer is mandated to include in current crime dramas. Personally, I find it almost ageist and misogynistic the way young teenaged female characters are represented currently. It appears they are the "conduits" into parts of society that the adult detectives. Need to access in order to solve many of the crimes. Not to mention the apparent need for subplots of family drama. In the intricate plots of this series. Every character has a part to play, and those parts are almost never initially obvious. In the second season, there are some darkly humorous characters and scenes. The writing, directing, and dubbed English are all very good and professional. This is not a series that relies on the current "cookie cutter" style of police procedural crime dramas. It is very unique, intelligent, and entertaining. These could be real crimes, involving the lives of real people, and not "cardboard cutout" characters.

There is a formula that has become common in detective TV shows, particularly European ones. It goes like this: 1) Have a large cast of characters, each acting suspiciously, with hints they could be the killer. 2) Go from suspect to suspect, gradually revealing that each of them is not the murderer, but is hiding a secret related to an encounter with the victim around the time they died (This invariably requires a convoluted and unlikely series of events around the victim's death, where they argued with or fought with many people in a short space of time, none of whom saw each other or the killer). 3) After going through all the suspects, reveal in a "twist" that the killer is actually someone close to the detective. I've grown tired of this formula and am looking for a good crime series that breaks it and does something new. I haven't finished The Break so I don't know if it follows the last part of the formula, but it has followed parts 1 and 2. However, as of episode 8, it is doing some interesting and unusual things, which is why I've given it an above average rating. I am also hoping it's the show I've been looking for and breaks the formula in so far as the solution to the murder goes, but that remains to be seen. EDIT: I have now watched to the end, and I will not say whether or not it follows the third part of the formula, but I will say the ending is just bad. It has plot holes (one example being a final clue which the killer could easily have made disappear) and it feels lazy. Consequently I've lowered my rating from a 3.5 to a 2.5. It would be a 2 or lower if not for the original and interesting things it does in some episodes.

This one is a winner with plot twists and red herrings galore. The Belgian countryside is surprisingly empty and beautiful. The actors are excellent, especially the lead. It's dark, complicated and always interesting.

Is this a reflection of police procedure in Belgium? More like the Keystone Kops.

Fascinating story, very exciting and good actors. Nice!

I am addicted to this series. There is never a dull moment. I am so glad It is available in English.

This French-Language Belgian crime drama is one of the finest I've watched in a while. Exploring the complex undertones in a rural town, encroachment of conservative business ideals, human trafficking, racism, dysfunctional families, substance abuse and small-town secrets - the village a microcosm of social ill. In addition to this there's incredible acting and breathtaking cinematography 🎞🎥😎

Fantastic crime noir... up there with the best of them.