The Chestnut Man: Season 1
(2021)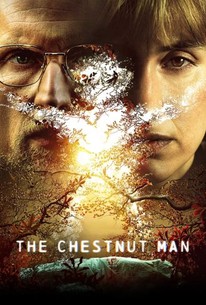 Rate And Review
The Chestnut Man: Season 1 Photos
Audience Reviews for The Chestnut Man: Season 1
I really wanted to like this, but I found it unwatchable. The acting is so bad it's distracting. It wasn't just one or two actors, it was almost everyone. I gave it 2.5 because of the cinematography, creativity and it's a great story.

The writing doesn't respect the intelligence of the audience. Time and time again the characters makes irrational and unrealistic decisions, just to make that plus flow. The last episode was the worst final I've seen for a long time..

Bello! Originale e avvincente

Superb show. Quality acting and the plot maintained intrigue and interest without being at all predictable, also managing to not spiral into melodramatic mulch and pointless character development. Spot on for a mystery noir.

A série prende a atenção, porém a história, apesar dos twists, não traz grandes novidades e às vezes é até previsível ainda mais para quem gosta deste tipo. Por isso o final nem me surpreendeu tanto assim. As atuações não são nada especiais. Isso não quer dizer que não seja interessante acompanhar.

Scandi-noir, but nowhere near the quality of The Bridge or The killing. An odd choice of color grading using red/brown hues is distracting and works against what makes the genre so appealing and definitely looks nothing like Danish colors or light. The cinematography is excellent, but not much else stands out. Passes the time and nothing more. Female protagonist, a killer one step ahead. Seems like a rehashed plot line.

Great Scandi-noir series.

Contrived.... Not really worth more comment than that. For anyone that loves this genre watch the first season of True Detective.

I really enjoyed this series. I hope they film a season two.

Best thriller series I've seen in a while. It has the right atmosphere, great psychological characterization of the whole cast, little but not easy-to-see cues here and there, smooth development of the plot, and a brilliant direction.