The Dark Crystal: Age of Resistance: Season 1
(2019)
Where to watch
Subscription
The World According to Jeff Goldblum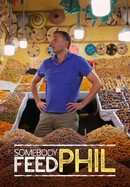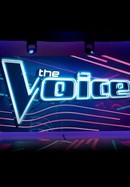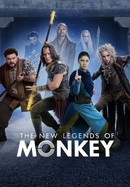 The New Legends of Monkey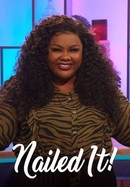 Rate And Review
The Dark Crystal: Age of Resistance: Season 1 Videos
The Dark Crystal: Age of Resistance: Season 1 Photos
News & Interviews for The Dark Crystal: Age of Resistance: Season 1
Audience Reviews for The Dark Crystal: Age of Resistance: Season 1
Firstly, its puppets so don't go into this expecting full CGI. They stayed true to Jim and Frank's original movie, and expanded the world in a way that I think Jim would have been proud. Well thought out with great puppeteering, creativity, attention to details and cinematography. 10/10.

It was absolute rubbish and i regret watching it.

Why Netflix cancel this amazing history? Its a shame

This show is actually really good. The acting, plot, and story is really good. I like what they did with the special effects although sometimes it's a little lacking. I was pleasantly suprised, and I am looking forward to a second season.

Stunning scenery great characters and well put together story

SUCH a good show! The puppetry and set work was beautiful! VERY disappointed Netflix didn't renew. Hopefully it gets brought back by Disney!

I truly enjoyed the series, it was amazing. I will say it hard having so much info coming at you at first; I almost stopped watching. I am so glad I continued on, it was magical. You forgot they were puppets as you were drawled deeper into the story. I'm 70, this series took me into a place of magic and wonder. I had to watch it a second time to caught all the small details; I may do a third... I hope they do a second season on this; I wish to see how it all comes together at the end.

Best what I've seen from Lord of the rings. The world is so beautiful and has so many details. Unbelievable how many work people put in it. Strange that it has not that much hype as Game of thrones or Witcher

It's extremely risky to revisit cult classics as it is very easy to miss the original charm that makes them magical. This series however, not only did the original movie justice but actually may have even surpassed it. Richness in visual and plot details, coupled brilliant voice acting makes for a new possible classic. Can't wait for another season.