The Expanse
(2021 - 2022)
What to know
Critics Consensus
The Expanse's truncated final season honors the series' characters and themes with a graceful conclusion. Read critic reviews
Where to watch
Subscription
Buy
You might also like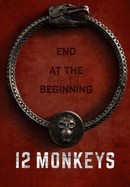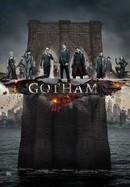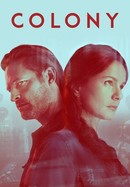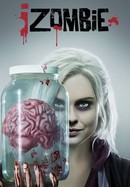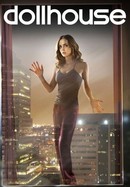 Rate And Review
The Expanse: Season 6 Videos
The Expanse: Season 6 Photos
Tv Season Info
Genres:

Drama, Sci fi, Fantasy, Adventure

Network:

Prime Video

Premiere Date:

Dec 10, 2021

Executive producers: Mark Fergus, Hawk Ostby, Naren Shankar, Andrew A. Kosove, Broderick Johnson, Laura Lancaster, Sharon Hall, Sean Daniel, Jason F. Brown, Daniel Abraham, Ty Franck, Dan Nowak
News & Interviews forThe Expanse
Audience Reviews for The Expanse: Season 6
High quality entertainment to the last episode. It left me wanting more but glad that it ended there. I would rather see a show end than to have it slowly decline.

I love these series and this season completes it. Although i am still stuck with a lot of questions and hoping somewhere someone will invest in a Season 7!

Epic! Emotional! Masterpiece! There are not enough adjectives to describe what this show is, and how powerful was its last season. It would be a big missed oportunity if it is not picked up and finishs its story as books tell.

A bit of a sprint to the finish for a show built so meticulously, but when the dust settles it's clear that The Expanse is one of the greatest science fiction shows of our time. Exceptionally well realized and with a palpable sense of vision The Expanse has treated viewers to a space-based future with an authentic feel over the course of six seasons. Part of the authenticity has to do with the sleek look that the show has always had, but also from the heartfelt acting from the entirety of the cast. While no one here needs any notes, it's Shohreh Aghdashloo's turn as UN Secretary General Chrisjen Avasarala that, as always, steals the show. Pair that with Cara Gee's fan-favorite Camina Drummer and mix in strong performances from the core cast and you get a dense sci-fi epic that is kept human by these well realized roles. There is some meandering along the way, including a B-story on the other side of the protomolecule ring that revolves around a young girl and alien dogs capable of great miracles. This story had pieces to be interesting enough, but by the season finale it isn't clear why we were flies on that particular wall and because of the poorly tied up narrative strings it winds up feeling more like filler than anything of real substance. There is a feeling of incompleteness once the finale's credits role, especially in terms of the protomolecule ring. There are so many questions that viewers are left with that are made especially frustrating by the otherwise interesting premise. Maybe The Expanse is more about the journey than the destination, but it's hard not to feel a little disappointed. There's so much here to love, though, that it's impossible to get too down. By the season's end we're made to understand that the show is ending, but the door has been left open for another network to make a "legitimate salvage" of this sci-fi juggernaut, or perhaps there could be a movie in time. With plenty of story left this viewer simply wanted more, and that speaks volumes about the quality of story throughout. The Expanse will be sorely missed.

In summary, for all 6 seasons I am thrilled! Exceptional, excellent, probably the best series of this genre in recent years! With weaknesses, however, but on the whole excellent and great cinema. I have as a big fan still hope for a sequel, there are still 3 books and the end offers enough potential! Beltalowda together!

what a great scifi show, story, characters, settings. I was hooked from the first episode in s1. I bought the books now because of this show. i hope a season 7 will come.

The Expanse is the benchmark for all science fiction television series. Originally, writers Daniel Abraham and Ty Franck under the pen name James S. A. Corey attempt were creating a role playing game that evolved into books and ultimately the television series. Since the content was originally intended for a game, the books and series provide rich detail for the challenges humans face as we attempt to become a space faring species. It's sad to see season 6 be the final. However, all good things must come to an end.

One of the best sci fi dramas ever made and I hope it returns to tie up loose ends

Season Six was a hot mess. PROS: 1. I liked the background music and the opening credits. 2. The "old lady" had some good lines. CONS: 1. What was with the cute kids and the magic dogs? That particular mini-plot was totally disconnected from the rest of the series and with no clear resolution. Reminded me of an old Twilight Zone episode. The "dogs" looked like poorly animated, stuffed animals. 2. Endless, tiresome bickering between the three factions. Hey, if I want to see that, I can just turn on the news. 3. Drummer had an emotional arc ranging from spiteful to hateful, 4. Filip, a self-indulgent, insufferable snowflake, happened to be a mass murderer–and we're supposed to feel all warm and fuzzy toward this dude? 5. Marco a pompous cut-out of a villain had no nuance or subtlety. 6. The insertion of Clarissa, a bore and an interloper on the ship, in no way made up for the loss of Alex. 7. A lot of rockets whooshing (rockets don't "whoosh" in a vacuum), endless shooting, and technical and mechanical glitches substituted for a real plot. It would be nice to have a little science fiction with my science fiction.

In my opinion, the best sci-fi series ever created for television. It is Game of Thrones in space, with no completely good or evil characters. Instead shades and shades of gray with multiple interesting characters that change and grow (or regress) over time. Like GoT, it may take a few episodes to get invested, but it is one great ride.
See Details