The Fall: Season 3
(2016)
You might also like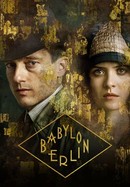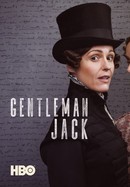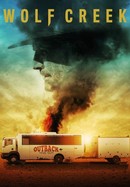 Rate And Review
The Fall: Season 3 Photos
News & Interviews for The Fall: Season 3
Audience Reviews for The Fall: Season 3
Here we go to the hottest part of the show. It was hectic and full of surprise. I enjoyed this show and I revisit it from time to time.

The Fall season 3 still maintains one factor from the previous seasons - the acting performances in general are of high standard. There are some exceptions which may be due to an exaggeration of characters from the creator and director. Technically it's still basically well worked out and executed. In season one and two one gets glued to the story and it's hard to let go. However, in the third season this eminence gets lost, not only due a past climax in a dramaturgical sence, but it's moving even slower, and with several long monotonous sequenses as a viewer one has to struggle to keep up, regardless of how interesting the psychological and judicial details are. Also there are several annoying logical flaws and largely unrealistic circumstances when it comes to treatment of a person prosecuted for extreme violence and murder. The change in intensity also becomes too dominant. All in all, this is a well made psychological thriller that takes you deep into many aspects of and angles to what it is to be either a serial killer, a victim or an investigator. Only too bad that the fall in quality and credibility during the last season is parallell to the fall for the killer character.

Watch season 1 and 2. Forget season 3 exists. My god what a pile of steaming s**t 😵

Just simply awful. Got to the end of season 2? STOP. Do not bother with this season, trust me on this one.

Couldn't take this season seriously due to the laughable lack of procedure (and plain common sense) by the police in the hospital! Where do I start... putting a victim in the same ward as her attacker? Assigning a female nurse that exactly fits the profile type of his preferred victim? Failing to handcuff a suspected serial killer.to the bed or having armed officers directly outside the room - not only to protect him from attacking others, but also others from attacking him! I can forgive a certain amount of daftness in the pursuit of telling a good story, but this was way too distracting!

I loved Season 1, enjoyed season 2 and hated Season 3. The whole season had enough material for 3 episodes at most and even then would have been tedious. In all 3 seasons Gillian Anderson is pretty annoying, coming as she does from the whispering school of acting but it's forgivable in the first two seasons because her one dimensional acting suits the character. In season 3 she might as well not have turned up. Trying to justify this as exploring the psychological aspects of serial killing doesn't work. Characters are introduced who go nowhere as does the season. God forbid there should be a season 4.

The Fall series 3 continued from the first two series, and even though it fell slightly from its pure brilliance, the concluding series still left me very satisfied. At times it appeared that ideas had run out for the show, but with most loose ends being tied, it was impossible to not detract from the knife-edge suspense that this show had previously brought. A was not disappointed!

Garbage waste of time, it should have been finished st the end of 2nd season. A lot of misconceptions regarding the penal system and it's faulty trial process, doesn't worth a minute this third season, it's a completely shame.

It is not as good as the previous ones, but it has its moments and the narrative is more provocative then ever. Overall, it is a must see for those ones who like mystery series, like Hannibal. But not near as good as that masterpiece.

The third season concludes the series in likewise excellent quality in atmosphere, production and performances and simply goes a bit more into depth on its characters; however, the actual ending is unexpected and rather illogical to what we have learnt so far.