The Good Doctor: Season 2
(2018 - 2019)
You might also like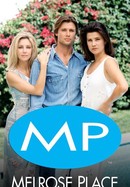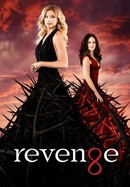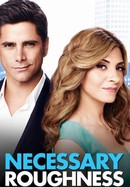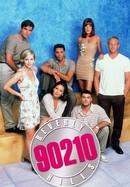 Rate And Review
The Good Doctor: Season 2 Videos
The Good Doctor: Season 2 Photos
News & Interviews for The Good Doctor: Season 2
Audience Reviews for The Good Doctor: Season 2
Superb! Great season. Very entertaining. Worth your time

This show continues to get better the more you watch it. I personally am not a big fan of medical shows but this one has definitely got me hooked.

Intense ending, yet its not great but I'll take it.

Now addicted series 3 on sky demand

Tried watching The Good Doctor a few times but couldn't get passed the pilot. This time I did and am I so glad. The series improves all the time. amazing performances from the cast particularly Freddie Highmore. Just finished Breakdown the penultimate episode of season 2 and he is phenomenal in those last few devastating scenes. Highly recommend this series bingeing straight onto season 3 next.

I think it is one of the best series that I have seen currently, the scientific knowledge of the doctors seems to be convincing at the time of the performance, I like the plot, although in my opinion the romantic part is very slow and should have more action in This to complete the loving couples, the photography is good, the setting and the actors, wow, what to say about them?

this season is even better Shaun deals with relatoinships and sensory overloads which are very differcult to watch him suffer though as he breaks down on the floor in what is some of the best acting on tv

The strangeness of this TV series is that the less it focuses on its protagonist, presented as exemplary model of neurodiversity, the more it provides an engaging depth to the rest of the characters, a well-assorted variety of typologies of the human condition (though there is an excess of neonatology). In the soundtrack few but beautiful songs: "This is the Day" (The The, 1983) and "Rock 'n' Roll Star" (Oasis, 1994). (Mauro Lanari)

The best show that i´ve ever watched.

One of the best of the current crop of medical dramas. Freddie Highmore ("Bates Motel") trades in his knife for a scalpel as Dr. Shaun Murphy, an autistic, baby-faced young surgical resident at a major California hospital. What Murphy lacks in the social graces, he more than makes up for with his diagnostic skills. Sure, his supporting cast (fine actors, all) is almost too attractive for words, the medical jargon can get awfully confusing at times, the storylines are as disease-of-the-week-dependent as you would expect them to be, leading to episodes that are insanely manipulative...but Highmore plays his part with an endearing awkwardness, the writers are savvy enough not to let EVERY patient survive, and it's always fun to watch Murphy, in one of his delightful little "Eureka!" moments, out-guess one of his associates and save another life. With the superb Richard Schiff ("The West Wing") as Murphy's friend and mentor, Dr. Glassman. This season may have been even better than the first. Pay this show a visit--it might be just what "The Good Doctor" ordered.