The Jinx: The Life and Deaths of Robert Durst: Season 1
(2015)
You might also like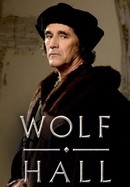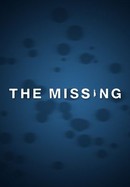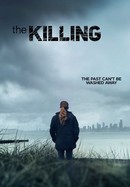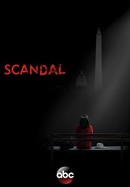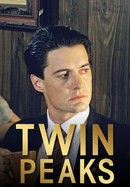 Rate And Review
The Jinx: The Life and Deaths of Robert Durst: Season 1 Photos
News & Interviews for The Jinx: The Life and Deaths of Robert Durst: Season 1
Audience Reviews for The Jinx: The Life and Deaths of Robert Durst: Season 1
The best crime documentary ever made, I watched it 5 times until now

Robert Durst would have been a good choice as the Dos Equis "most interesting man in the world" if it wasn't for the fact that he is a cold-blooded killer. ... Or maybe that's what makes him "most interesting."

I deducted a star bc the lawyer in episode 4 had a whistle when he talked and I had to watch it on mute with subtitles. I feel so sorry for jury's that have to listen to him, just so irritating. Other than that this series was incredible.

A documentary series of intervention, which definitely finds its place in the documentary history, no matter whether the filmmakers was on purpose or not. A walking-free "murderer", who came to you and asked for an interview, was finally caught again because of his murmurings in the washroom. And the trial has "inevitably" been suspended because of the pandemic...

Mind blowing, the final episode is beyond my immediate comprehension, not because I could not understand it, but because of how it unvails, so dramtically, the truth, after 30 plus years. How a life, played out so publicly, in front of everyones eyes, goes from elusive, full of questions, to epoxsed in one single dramtic moment. Even the director, film crew & interviewer, who warm to the lead, and me as a viewer, can see some truth, but yet we are all left with niggling questions, until that one single deffining moment at the end, when the lead also becomes aware, and when you just know the truth, immediately, so abruptly and leaving the viewer totally aware of how a physcopath functions, ever so deeply. Without a doubt one of the single most dramtic real live exposuer events I have ever witnessed.. this is beyond a scale of 5...

So good. It grabbed a hold from minute 1 and didnt stop. Had to watch it all! Amazing documentary! Superb job!!!!

Awesome documentary... very solid pacing... excellent ending!

Intense and scary investigation of several murders presumably committed by New York real estate mogul Robert Durst. The last episode, when we clearly see and hear his inadvertent admissions ("I killed them all") gave me some chills. It also shows how money talk, and if you have millions at your bank account, you have much more chances to get away with several murders. Sad.

The ending is one of the most disturbing things I've ever seen and elevates the whole series.

Absolutely unbelievable from beginning to end. The last moments of the final episode will give you chills.