The Marvelous Mrs. Maisel
(2017)
Where to watch
Subscription
You might also like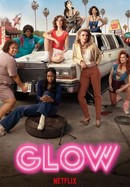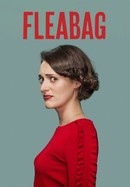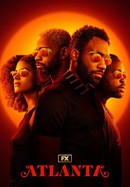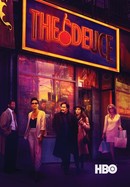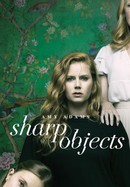 Rate And Review
The Marvelous Mrs. Maisel: Season 1 Photos
News & Interviews for The Marvelous Mrs. Maisel
Audience Reviews for The Marvelous Mrs. Maisel: Season 1
I honestly dont know how this is so popular and acclaimed. Maisel is not likeable, she is a huge jerk. Her comedy is rarely funny, it's mostly whiney. It's astounding. Watch the show again and really imagine her as a person in your actual life. And look at the way she talks and the things she says. You'll notice that 95% of it is negative and complaining and her tone is way over the top. If I had her in my face in real life I'd walk away. She would be the kind of friend you feel bad for so you keep hanging out with her but every time you're with her you feel worse than you did before and you're not sure why. She has a toxic personality and someone glamourized it. Further, she seems pretty well off in terms of her life and yet wants more? She specifically says at one point that she wants the money and the fame. Like jesus christ lady, talk about rich and entitled. You are greedy af. And her comedy is mean. She ridicules her friends and family to get laughs. In the real world this is called exploitation and most people don't appreciate it. Yet the tone of the show (the pretty colours, upbeat music, 60s nostalgia) makes the audience ADMIRE her?! I dont care what era you are doing comedy in, it's just bad form regardless. And finally, doesn't anyone else find it weird how every time she's at an event she just grabs the attention, whether it's appropriate or not? I'll start with the private party. Okay sure if someone is telling a good story then it makes sense the party goers would listen, but eventually I'd tire of it, I came to the party to talk to my friends, not listen to standup, what's this lady doing??? But the fact that she takes the mic at ACTUAL shows and events that she is not even a performer at just blows my mind. Everyone else has to be orderly and book a slot, they may have been waiting for weeks to perform but then this rando lady just takes the mic and talks for ten minutes?! And what about actual professionals putting on a show that patrons paid to see? Won't stop Midge from taking over the mic. Like for Christs sake, can you imagine, you paid to see your favourite drag Queens perform and some lady from the audience who doesn't even speak your language takes the microphone and starts doing comedy. Wouldn't you be like, who is this person? I paid to see the Queens, not listen to amateur comedy in another language. Like seriously? I'm telling you guys, watch it again and pretend she is someone you know in real life and you are watching a video diary of her. I promise you will hate her and want her to fail lol. She is a horrible person.

Seasons 1-2: I've heard lots of good things about it, not the least of which was a resounding recommendation from the Luceros. I'm in the middle of the 2nd season and I'm enjoying it a lot. The music and costuming of that time (late 50's) is great on top of the 1st rate story-telling and production. I recommend it. The actress who plays the title character, Rachel Brosnahan, reminds me a lot of Edie Falco (of "Nurse Jackie" & "The Sopranos"). The similarity isn't so much in appearance, but more in speech and mannerisms. They are both very talented actresses. I REALLY enjoyed it and am looking forward to season 3.

This is about as fine as a TV production that you can make. Flawless.

I'm going to be a heretic after this review, pretty sure. I tried to watch this show. It was described as a funny story of a strong woman seeking her place in a world which didn't want her to have a dream. What I saw was different. It is the story of a woman who abandons her children - who are doubtlessly still reeling from their parents' divorce - to pursue a career of onstage sarcastic ranting which is not all that funny. She has to be a sociopath to leave her kids behind. Her husband is no better. If you get the New York Jewish variety of humor, which to a lot of people isn't that humorous, you might like that aspect, though I thought this show was pretty thin on gags for being promoted as a comedy. This show makes me wonder if some writer was trying to glamorize and justify their own decision to do the same thing as Mrs. Maisel, leaving behind the children who needed them to go for a show-biz job. If I want to see a show about two people chasing their personal success at the expense of others, I'll just watch Breaking Bad. They did it better, anyway.

The whole show to me revolves around the somewhat sparse moments when Midge goes into her routines. They're so good. I crave them. The drama surrounding it is amazing too, don't get me wrong, but the sense of elation I feel alongside her at her highs on stage are some of the most captivating moments of TV I've seen in a long time. Must watch.

Loved the characters, the quick-paced banter and the set designs and costumes were fabulous!

Amy Sherman-Palladino has done it again. After Gilmore Girls and Bunheads, she now has launched a series with The Marvelous Mrs. Maisel, which takes the drama genre into completely new spheres. This series brings with it completely new characteristics: Beginning in the 1950s, Mrs. Maisel convinces above all with her beautiful pictures of old and the not yet mainstream New York, nostalgic music that almost implores you to sing along and its outstanding characters. The cast of this series is absolutely stellar. Led by Rachel Brosnahan, who plays main character Midge Maisel, who is on an emancipation train, exactly as it should be: Funny, relatable and the great embodiment of a strong female role. This latter is also portrayed by Alex Borstein as Midges agent Susie, albeit in a much more ruthless and at times even funnier way. Tony Shaloub as Midge's father Abe shows in his TV comeback that he is so much more than Monk. Marin Hinkle as his wife Rose and Michael Zegen as Midge's struggling husband Joel also reveal hardly any weaknesses in their hilarious but yet profound performances. Something that also comes to light in this first season is the role of Stand Up Comedy at this time. Contrary to today, where Stand Up is a bit under the radar, people seem to have needed it a lot in the postwar period. The Marvelous Mrs. Maisel is much more than a comedy with a lot of humor. The dramatic elements paired with the path of our leading actress make the series enormously binge worthy, because you really want to know what happens next on Midge's journey. Gladly more of that!

Maisel feels like an old comfort and a fresh idea simultaneously; it's most notably elevated by its sublime cast and sharp writing.

This is the one of the most marvelous thing I´ve seen this year. This life.

Me encantó! La ambientación e interpretación de cada uno de los personajes no podría ser mejor. Excelente retrato de la época y del perfil y sentir de las familias judías. La música muy buena. Es una serie muy entretenida. La recomiendo!
See Details