The Marvelous Mrs. Maisel: Season 2
(2018)
You might also like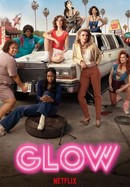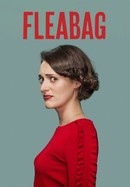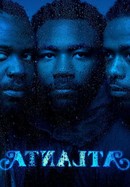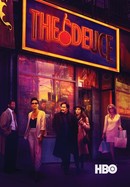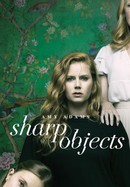 Rate And Review
The Marvelous Mrs. Maisel: Season 2 Photos
News & Interviews for The Marvelous Mrs. Maisel: Season 2
Audience Reviews for The Marvelous Mrs. Maisel: Season 2
This is about as fine as a TV production that you can make. Flawless.

After a strong premiere season, Amy Sherman-Palladino's dramedy has raised the bar even more in its second edition and continues to thrill with great impressions of the 1950s, lots of wit and an outstanding cast. Its stellar cast is also what makes The Marvelous Mrs. Maisel stand out so much. Rachel Brosnahan is convincing as always in the lead role of Miriam Maisel thanks to her terrific humour, spot-on sayings and also infuses her character with the necessary emotion in the more profound moments. Alex Borstein, as her manager Susie, is again responsible for hilarious one liners and in combination with Brosnahan makes one of the most entertaining pairs on television. The revelation of this second season, however, is Tony Shalhoub as Miriam's father Abe. His character is going through a midlife crisis of sorts and feels misunderstood and betrayed on all sides, especially by his loved ones. This also includes his wife Rose, who is herself going through a phase of self-discovery. Shaloub's comedic performance is almost irresistible, from his every little gesture to his sometimes completely insane statements. Michael Zengen also has his hands full with Miriam's struggling still-husband Joel. In season 2, almost every character gets a storyline of their own and is accompanied on their respective paths. While season 1 was more about the impact of the main character's actions on those around her, this time everyone has their own moments and adventures. Three episodes don't even take place in New York, which makes for a welcome change and gives us new insights into the Maisels/Weissmanns' lives. The Marvelous Mrs. Maisel always stays true to itself, especially in terms of its humour, and also gives us a lot of humanity. That's why it is and remains one of the best comedies we have at the moment.

A lot of the dialogue is too artificially fast-paced, especially the "Imogene" character. However, Brosnahan and Borstein make it worthwhile to watch.

Season 2 picks up as though no time has passed and rolls into the next hilarious chapter of Midge Maisel's drama, life, and comedy career. Superb!

The super marvelous Mrs. Maisel did it again.

Must watch TV even if I can't get behind her relationship with Joel.

A must see if you love retro, something lively authentic and comfortably out of the box. Characters are bomb and the story is effortless. You walk away ten times funnier. The Marvelous Mrs. Maisel, you are my at-the-ready therapist, no fucks left. xx

AMAZING!!!!!!!!!!!!!!!!!!!!!!!!!!!!!!!!!!!!!!!!!!!!!!!!!!!

WORST SHOW ON THE AIR PLEASE STOP

Not as amazing as its first season, but still a very good second season.