The Marvelous Mrs. Maisel
(2019)
Where to watch
Subscription
You might also like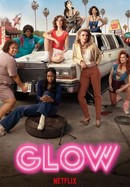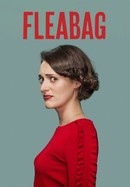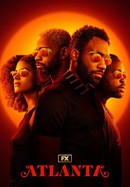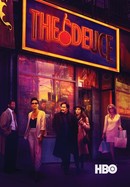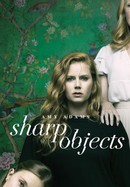 Rate And Review
The Marvelous Mrs. Maisel: Season 3 Videos
The Marvelous Mrs. Maisel: Season 3 Photos
News & Interviews for The Marvelous Mrs. Maisel
Audience Reviews for The Marvelous Mrs. Maisel: Season 3
very disappointing after the first two terrifically funny seasons

She is so childish in fact the show tries to stay in adolescence it refuses to grow up and mature. I'm happy Benjamin came back to tell her off though she completely deserved that!

Downhill All The Way Having enjoyed the debut season, I disliked the second season and find, to my dismay, the third season even worse. Season One had a good plot, fun of surprise, funny routines and interesting characters. But the subsequent seasons lack a driving plot, the side characters have zero reality, and Mrs. Maisel always somehow makes up routines in front of your eyes - no writers. I don't care about any of the characters anymore, and that's bad. The entire enterprise went from being charming to totally fake, contrived, well made nonsense. Hope Season 4 is better - I will watch in hope, not expectation.

I honestly think the reviews here show how important such a show and script are in this day and age, still. The way this series shows just how much time women think they have to spend to look pretty. The pressure that is put on them to not just let go of that. The fact that a woman, after a separation, is the default caretaker of the children (and when she leaves them with other responsible adults, she is still "neglecting" them), while the husband gets a pass... it's all still very prevalent today. Every person has the right to pursue happiness -- every person except mothers, it seems (are they even persons, with rights and all? Maybe not... ) And to top it all off, a woman is then also not allowed to publicly express her anger i the face of the unfairness of all these things happening, instead, she is supposed to be be on time, be polite, be pretty. Don't ever complain, not in the 50s, not so much now... can we have more such shows, so this maybe finally stops and at least the next generation will not have to deal with it any more?

I honestly dont know how this is so popular and acclaimed. Maisel is not likeable, she is a huge jerk. Her comedy is rarely funny, it's mostly whiney. It's astounding. Watch the show again and really imagine her as a person in your actual life. And look at the way she talks and the things she says. You'll notice that 95% of it is negative and complaining and her tone is way over the top. If I had her in my face in real life I'd walk away. She would be the kind of friend you feel bad for so you keep hanging out with her but every time you're with her you feel worse than you did before and you're not sure why. She has a toxic personality and someone glamourized it. Further, she seems pretty well off in terms of her life and yet wants more? She specifically says at one point that she wants the money and the fame. Like jesus christ lady, talk about rich and entitled. You are greedy af. And her comedy is mean. She ridicules her friends and family to get laughs. In the real world this is called exploitation and most people don't appreciate it. Yet the tone of the show (the pretty colours, upbeat music, 60s nostalgia) makes the audience ADMIRE her?! I dont care what era you are doing comedy in, it's just bad form regardless. And the show makes it seem like exploitation of your family members is NORMAL in comedy and that she can't be married because of her act (which exploits her husband). Uh, news flash, lots of comedians are married if they tell any stories that involve their partner they are usually harmless. Very rarely do you get someone who actually chews out their spouse on stage (and if they do, you find out years later that they divorced, so there were clearly issues in the marriage). But the idea that Midge must chose her act over her husband is ridiculous and shows she is not a good comedian if she can't come up with jokes that don't ridicule her husband. Honestly, how is no one else seeing this?? And finally, doesn't anyone else find it weird how every time she's at an event she just grabs the attention, whether it's appropriate or not? I'll start with the private function... I mean okay sure, if someone is telling a good story then it makes sense the party people would listen, but if I were an attendee, I'd eventually tire of it. I came to the party to talk to my friends, not listen to standup, like what's this lady doing??? But the fact that she takes the mic at ACTUAL shows and events that she is not even a performer at just blows my mind. Everyone else has to be organized and book a slot, they may have been waiting for weeks to perform but then this rando lady just takes the mic and talks for ten minutes?! And what about actual professionals putting on a show that patrons PAID to see? Well that won't stop Midge from taking over the mic. Like for christs sake, imagine this: you paid to see your favourite drag Queens perform. You bought your tickets months in advance and got dressed up to go. You brought a date and are excited to see the performance. When midway through, some lady from the audience who doesn't even speak your language takes the microphone and starts doing comedy. Wouldn't you be like, "who the hell is this person? I paid to see the Queens, not listen to amateur comedy in a language I can't understand." Like seriously? I'm telling you guys, watch it again and pretend she is someone you know in real life and you are watching a video diary of her. I promise you will hate her and want her to fail lol. If my friend went up on stage for a show she was not supposed to be in, I would be so embarrassed I'd pretend not to know her.

Not nearly as good as the first two seasons, but compared to what else is on TV nowadays, it is light years ahead in terms of quality, visuals, script, acting, you name it.

Still great, losing steam. She builds towards success then suffers setbacks, repeat. It won't keep working if it doesn't ultimately lead somewhere or another equally compelling conflict arises. Like the show I first saw Brosnahan in, House of Cards, a character's success ultimately resolves the conflict that made the show captivating. It's the problem with television, sometimes a show gets all dressed up with no where to go. It's still fresh, and I'm excited and believe they'll take us somewhere fun.

The third season of the award-winning Amazon Prime dramedy takes us to several different locations. Starting in New York, it moves on to Las Vegas and Miami before ending back in its place of origin. During this time, many new opportunities, friendships and adventures open up. The characters find themselves in completely different starting situations compared to its two predecessors. After Midge was invited by superstar Shy Baldwin as the opening act for his tour in season two, she clearly puts her private obligations in the background in order to focus on her career. Rachel Brosnahan's dedicated performance makes the protagonist Mrs. Maisel an even stronger female lead, though it lacks the emotional substance. This time, Alex Borstein's scene-stealing-character Susie internalises this. While in the last seasons she made us laugh with her rude remarks and toughness, she now often slides into a roller coaster ride of emotions, which makes her the stand out of this season. Tony Shalhoub and Marin Hinkle, as Midge's parents Abe and Rose, are suddenly rid of their legendary flat and struggle with a normal lifestyle previously unknown to them. Sterling K. Brown is a great addition as Shy Baldwin's Agent Reggie, always standing out in his few scenes. On a technical level, The Marvelous Mrs. Maisel is untouchable as a comedy. The series has never looked so good and its 60s flair gives viewers a unique throwback to that era. Despite all this, this season has to be rated as the weakest of the previous three. Some plot lines, especially when it comes to Miriam's parents and husband Joel, are told only very superficially and often seem like filler scenes. The focus is more clearly than ever on Midge and her rise, which makes the series more and more a pure comedy. The stand-up performances and musical acts are great to watch, but not what makes the series so special. Since the acting is still top-notch and the aesthetics and wit keep getting better, even the supposedly weakest season of The Marvelous Mrs. Maisel is a pleasure to watch.

This show got so much worse in season 3. The plot is bland, the jokes are meh. I forgot that two of the episodes even happened, and for some reason my favorite character is commie. Upset.
See Details