The Other Two: Season 2
(2021)
Where to watch
Subscription
You might also like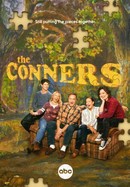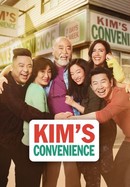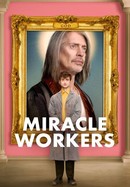 Rate And Review
The Other Two: Season 2 Videos
The Other Two: Season 2 Photos
Audience Reviews for The Other Two: Season 2
I love this show. It's writing and casting are always right on the nose. This season in particular was a hit for me.

Chase Gets Baptized is one of the funniest episodes of television I've ever watched. The entire season isn't this consistently good, but when it hits the mark it's up there with the best of them.

Has no right to be so fun

Disturbingly bad. So boring. If you laugh at this, you laugh at anything. I enjoyed season 1 but season 2 is a yawnfest.

Haven't enjoyed a company like this in years. Perfection

The Other Two makes the jump over to HBO for its second season, resulting in a show that's a bit more edgy, but also more mature and better written! Like last season, the show mines a lot of its humor for being relatable towards millennial frustrations with (or lack of) success and fame, but this season is even more glaring towards the entertainment industry! From making fun of conservative religious sects, to the haphazard regiments of saving face after media-scrutinized decisions, The Other Two remains sharp as ever in its satire. The cast is also pitch-perfect, with fortunately this season allowing more opportunities for Ken Marino and Molly Shannon to shine. Closing on a note that stresses an uncertain future for its characters new-found optimism (hint: it's revealed this season took place before a certain global event occurred), next season has the potential to be smarter and more on-point still!

This is what you should be watching! I tore through the first two seasons in just a couple days. The show is so funny, heartfelt, and pushes the boundaries in ways that I haven't seen yet on television. The characters are well developed, totally unique, and the acting is great. It's nice to see a show set in the entertainment world that primarily takes place in New York. There's a lot of socially relevant observation baked into the writing. I couldn't recommend this show higher. I'm thrilled it has been renewed for a third season, and you will be too once you watch this.

Yes, I laughed harder this season.. this show is a must-see if you need cheering up. Cast/crew are excellent!

The funniest TV show right now. Can't recommend it enough!

Definitely one of the most underrated shows in my opinion, this show perfectly captures gay humor and all that it entails. Also there is always so much happening that you never want to look away from the screen, which is pretty impressive for a comedy show! 10/10 recommend, and I hope this show gets picked up for many more seasons to come!