The Rain: Season 2
(2019)
You might also like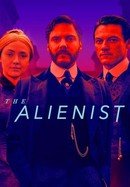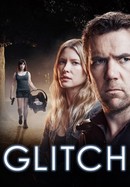 Rate And Review
The Rain: Season 2 Videos
The Rain: Season 2 Photos
News & Interviews for The Rain: Season 2
Audience Reviews for The Rain: Season 2
I liked season one ,but once the rain was no longer dangerous it was not nearly as much fun. Sarah wandering around not getting sick and Rasmus having disease flowing from his body I could live with.. Simone becoming some super scientist who thinks she can put together a cure, Simone willing to let her bother murder anyone and be OK with it, Simone becoming so incredibly stupid and annoying, me cheering for Simone to die, Simone saying stupid things especially to Martin who just wants to do the right thing.. Yes, if you can't tell I hated her character. She talks about doing the right thing and then never does. I don't think I will bother with season 3 as it is all going to hell in a handbrake. I will probably just fast forward to the last episode and watch the last five minutes and save myself the torture.

Compared to season one, this season differently lacked a solid plotline. Season two defiantly felt all over the place, however, it was still a good watch. Also coming from season one were we already know all the characters, it was good to see that they haven't changed. The actors still play there part really well.

This second season was really disappointing, things started to make no sense. Made me think of "LOST".

Rushed storytelling from the beginning, everything is explained by flashback scenes. Adventurous in nature, discovering new places, meeting other survivors. Overall fun and enjoyable despite the disappointing acting quality | follow us at @uncle.review

Not as good as Season 1. Some suspense to find out what the bad company is hiding.. but wish they would have taken a few more risks. Less character development in Season 2 than in Season 1.

Season 2 of the Rain builds on the unique world the first season created in a different but still enjoyable way. It becomes more "science-fictiony" than the first season but in a way that's refreshing. The new characters in this season still have their own unique personalities and stories which is explored in depth in their own individual episodes. It was nice to see this, having been an interesting feature in the first season. But despite the many negative reviews for this show I think it's definitely worth sticking with given the small amount of episodes and relatively short length. At least it doesn't drag on for too long. While not perfect It's easy to watch and doesn't require much brain power so that's a plus.

Season 2 sucks donkey balls. I gave up after four episodes.

Una regular temporada con mucha lentitud.

The series denouement could have been better placed in series 1, thereby negating this series altogether and setting up the next ( series 3 ) ?

Disappointing season 2, after a strong opening season. Gone were the personal, intimate stories of the young trying to survive in a world where the most common, important element... water... was a lethal threat. 2nd season was all plot and conspiracy, which isn't a bad thing in and of itself, but this plot and conspiracy suddenly felt more like a boring piece of Resident Evil cheese than anything else. If they'd kept this more human, more science based and less Racoon City and weird tendrils, the show could have been great. Took me forever to get through the Season 2 episodes. They just failed to hold my attention like the first season did.