The Sinner: Season 2
(2018)
SEASON: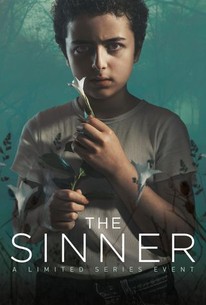 The Sinner: Season 2 Photos
Tv Season Info
In Season 2 of the drama series, Detective Harry Ambrose (Bill Pullman) goes back to his small hometown to investigate the murder of a couple by their 11-year-old son. As he tries to figure out why the boy would commit such a crime, it becomes clear that the town is hiding some very dark secrets that people will do anything in their power to protect. While attempting to bring these secrets to light, he also meets Vera (Carrie Coon), who might hold the key to understanding everything that's going on.
Cast
News & Interviews for The Sinner: Season 2
Audience Reviews for The Sinner: Season 2
Yes. it was better than the first one.

Excellent story line and superb acting!

"Cora" was amazing! But... The second season- not as good... It was too sci-fi and weird. You lost me on the second one. Hopefully the 3rd is as good as the first and not a repeat of the second one...I look forward to watching it to find out! Don't fail me Jessica!

This season is about 1 case and it has interesting plot twists. I had a hard time turning this show off to get some sleep.

It was okay. The boy didn't have to do what he did and everyone seemed to forget how horrible what he did was.

I am not sure why I was thinking the second season would build on season 1, but I did. I made it to episode 4 and was not interested and found myself fast forwarding. Same old thing and just really slow! Wish it had more of a carry through....

its really good from the story to the ending its all good. I liked everything about it except the cast.

amazing. as usual, the Sinner just keeps getting better every episode as it pulls you into its spider web of mysteries, questions and clues.

Like the first season, the show is completely lacking in momentum. Every character is a miserable tortured soul, though the audience is kept in the dark as to why. The "plot" consists of revealing why, exactly, the main characters are so miserable over the course of 10 episodes. Sorry, but I don't understand why this show gets good reviews...it is a chore, pure drudgery, to watch.

5 episodes in a row. I couldn't look away!