The Sinner: Season 2
(2018)
You might also like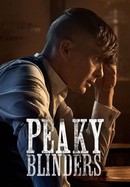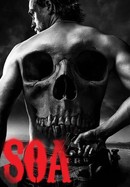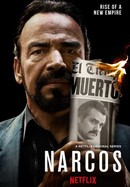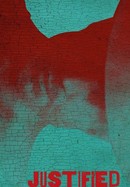 Rate And Review
The Sinner: Season 2 Photos
News & Interviews for The Sinner: Season 2
Audience Reviews for The Sinner: Season 2
None of it made any sense in the end. The acting and production were pretty good but the show just kept throwing out twists that were never explained and relied way too much on red herrings. Why was there even a cult? What happened to the Beacon? Why did the kid kill those pleasant folks who were taking him to Niagara Falls? Why did the judge just let the kid go at the end? Why did the detective want to protect the kid? There is zero answers to any of these questions. I for one would not have gone to sleep in the same room as that kid! Or let him near tea or flowers or sharp objects or anything that could be used as a weapon...

First season was amazing.. This one was just weird. Acting again is very good but the whole story feels like it is written just to throw you off and make you guess wrong and then throw a twist.. Plus the "why" is still not very well.. defined, whereas in 1st season there's a crystal clear closure.

This season..this ENTIRE series...is sick and nothing more than a cult bunch of junk. The only good acting is Bill Pullman and the boy, Julian. Depressing and just plain stupid.

While The Sinner set the bar pretty darn high with its first season, this second year is just as strong, and perhaps even eclipses it. Focusing on a young boy on trial for murder and his relation to a seedy cult, this year is just as disturbing and tense as the debut, but also consistently riveting. The writers really know how to pace out the mystery as well as the sprinkling of character development, with Bill Pullman (whose character is the only major returning one from last season) giving an ever stronger performance this year, and we even get some fascinating glimpses into his back story. The Sinner avoids the sophomore slump, and remains one of the most watchable crime dramas on television.

Interesting story and great characters, I'd recommend!

Boring. Predictable. Poorly written

Jack, Tracy Letts character is the only reason this season was any sort of entertaining . He in my opinion was the true antagonist. How he played the good father and friend all the while being the true devil who set everything in motion was amazing. After him though, theres not much too like. Detective Harry Ambrose, in this season, goes too far with his empathy for Vera the boys mother. Who, if Jack is the main antagonist she is a close second. She manipulated, lied to and then (lets call a spade a spade) stole Marin's child from her and then had the audacity to throw Marin out of the camp when she came to get her son . I disliked her character the second she stepped on the screen. Nor did I like how she was portrayed as some helpless victim in all this. She was a murderer, a liar, and kidnapper. Marin, Hannah Grosses character was the true victim not her son. Don't get me wrong he suffered for sure, but Marin was not only sexually assaulted by her best friend and lovers father, she was then manipulated by Vera, lied to by Vera, and on top of that had her child stolen from her by who, you guessed it Vera. This was the women she came to for help and she betrayed her. How is it that Vera was able to keep Julian after everything came out and Marin was dead? Oh I know Ambrose got all the charges dropped so she could go own taking care of the boy she kidnapped, lied to and drove to killing two innocent people. Season 2 failed in its attempt, unlike season 1, too ignite in me any empathy for Julian or Vera. If i'm to be honest I didn't care about Ambrose's past either. The true victim and the only one I felt the most empathy for was Marin. Simply put, this season left me feeling angry, frustrated, annoyed and completely unsatisfied.

Binge the Whole Season Now Season 2 continued the enjoyment and puzzling story that Season 1 had. The best part about these seasons is that they seem to be separate stories and not dependent on each other. The only relations are Harry Ambrose, the detective, and a few mentions of the case in Season 1, but no real plot connections. I really enjoyed Elisha Henig, he seems like a deeply emotional actor that is just starting out. Also, I must say I mistook Carrie Coon for Anna Torv, my bad, they could pass for sisters. Anyway, there was some slowness during this season. It kind of lost the gleam of the first season, but still brought a few new aspects. I really enjoyed the story and being able to learn more about Ambrose. It wasn't AS good as the first season, but still worth the watch!

Not as good as season 1, actress playing Det. Novack did not come across as any sort of law enforcement, spoiled it a bit for me.

I loved the exploration of how these characters are driven by their dark secrets, especially this season with a cult that is built on discovering one's dark core.