The Umbrella Academy: Season 1
(2019)
You might also like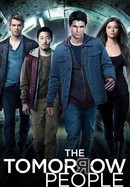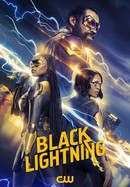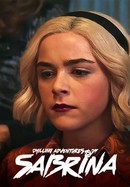 Chilling Adventures of Sabrina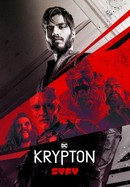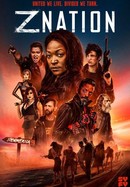 Rate And Review
The Umbrella Academy: Season 1 Videos
The Umbrella Academy: Season 1 Photos
News & Interviews for The Umbrella Academy: Season 1
Audience Reviews for The Umbrella Academy: Season 1
S E N S A C I O N A L ! ! ! Minha expectativa estava bem alto e mesmo assim superou!!

Although it's pretty basic and has been done many times, it does have it's own unique twists that make it worth watching.

I really like how superhero shows are finally getting more mature than the Arrowverse we were used to being fed with. The only problem I had with the mature superhero shows was the amount of cuss words they had. My parents don't have any problem with violence, but abuses and sex scenes are what ruins it for them. And I'm really glad The Umbrella Academy doesn't have either of them, so in case you are scared of watching it between your parents, you don't need to be. The Umbrella Academy is yet another example of the "What If" superhero shows. No, I'm not talking about that baby stuff MCU is making. There are four horsemen of "What If" superhero shows - What if superheroes were real (The Boys), what if superheroes were depressed (Doom Patrol), what if superheroes were amateurs (Titans), and finally here we have what if superheroes were incompetent. The story is about seven adopted brothers and sisters orn at the same time, each with superpowers. They were all adopted by Sir Reginald Hargreeves and made heroes as kids. Later in time they all grew up, stopped trusting each other and moved on to live their own lives. They were Luthor, Diego, Alison, Klaus, Five (he got lost in time-space continuum as a kid and returned back years later, so he never got a name), Ben (he's dead) and Vanya. Everything about this show is awesome. I'm not even going to complain. The CGI, the acting, the music, the story, the cinematography, the choreography, everything is to the perfection. I'm really glad I chose to watch this show and that I got a Netflix subscription just for this. It was expensive but definitely worth it. I just can't wait for the next season.

72/100 not life changing, but it's really good

Funny, exciting, fresh and leaves you guessing what's coming next.

Bingeworthy TV for sure. Mary j blige and cameron britton are the standouts of this season as hazel and cha cha, but really great performances all round. They actually have a child actor who can act too! And really well. I thought some characters could have been given a bit more to do, and the story is sometimes a little frustrating, but the actors and actresses keep it energetic right through the season, they really make you care about the characters even when they do dumb, reckless things. It was a nice surprise and something different from the usual hero tv progs. Highly recommend it

Kinda boring sometimes but it has his interest part

one of the most originals fun shows I have seen in a long long time

started this and within 10 minutes was hooked and binged it.

This show and movie have been made at least a dozen times. I'm bored.