The Way of the Househusband: Season 1
(2021)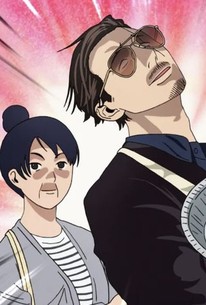 Rate And Review
The Way of the Househusband: Season 1 Photos
Audience Reviews for The Way of the Househusband: Season 1
Charming and clever to an exceptional degree. A super cute bite-sized chunk of anime goofiness.

A laughter ride, episodes are only a few minutes long and it's more a voiced manga and less an animation but it does win me over with its content. The show is full of hilarious and silly situations with perfect comic timing. The background scores add to the magic.

A former Yakuza member starts a life as a househusband and he does it as well as his past job. A well thought comedy anime where common chores are presented like an anime style fight !

Its a voiced webtoon/manga not an anime i feel bad for those who where expecting an adaptation and got the ssme thing they have already read. If you just want the condey its all there but netflix is makibg a profit off of not work and the orignal authro is getting like nothing.

A real disrespect to the source manga with this half hearted low quality animation, even as it copied the material frame for frame.

Ignore the haters, this series was brilliant! It was hilarious and kept me changing my expectations. Though the animation is a bit lacklustre with it mainly being still frames with minor animation I feel like this adds to the charm of this series. Less is more, and I think this truly applies to this series making every scene feel intense yet funny.

I laughed at every joke and is definitely a must watch.