The Worst Witch: Season 1
(2017)
You might also like
Fast & Furious: Spy Racers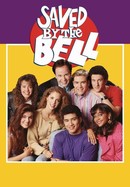 Rate And Review
The Worst Witch: Season 1 Photos
Audience Reviews for The Worst Witch: Season 1
A messy, poorly-structured, incoherent mess that proves that even the most absurd shows need a basic plot. A blatant rip-off of so many shows and movies. It fails on a character and story level. Fails to deliver good special effects and most importantly, fails to entertain. The child actors do their best with a pretty awful script that is laughably horrendous. The themes are overshadowed by childish humor that never lands. A truly terrible season that fails to establish anything and creates conflict just for the sake of creating conflict.

As a full-fledged adult, this series for kids actually gave me some meaningful lessons.

100/100, Absolute must see!